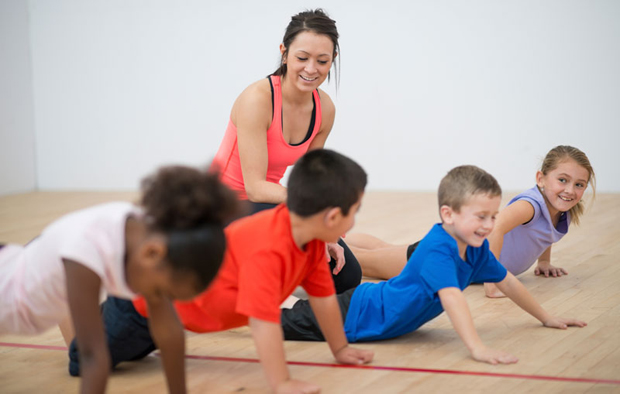 2648 day ago
There are a lot of kids who enjoy running around, playing outdoors, and engaging in sports; however, there are some kids who do not enjoy engaging in these types of activities and prefer staying indoors, lazing around or playing with their gadgets instead.
Based on various studies, children should at least have a couple of free playtime hours every day which should also be accompanied by sixty minutes of supervised physical activities. This amount of exercise is necessary even if your kids seem to be an active bunch, and for them to continue having an active lifestyle, it is best to keep their playtime hours fun and exciting. Remember that all kids should be physically active for even just an hour daily, and if they aren't, you can still help and inspire them to find activities that they will enjoy while keeping them healthy.
If your child is one of those kids who prefer staying indoors playing with their computers or smart phones, here are great ways to get them moving and motivated to do some exercise.
Have Before or After Dinner Walks with Them
It doesn't really matter whether you are going straight to town or just circling around the neighborhood; adding walks to your child's daily schedule will help them get used to this simple yet healthy activity. To make walking a little more exciting and for your kids to not get tired of this, turn it into a sport or game which your kids will definitely enjoy.
Let your kids find certain things while walking down the street, such as houses with a certain color for their fence or cats sitting by the window. You can also challenge them for a run up and down stairs to make things a little more exciting for both of you.
If your kids aren't into sports like baseball or football, try to think of other activities that they can enjoy while also getting them off the couch. Let them dance to the beat of their favorite song, enjoy the cool water and swim, go rock climbing to see how far they can get, or even martial arts would be great (plus they can even learn self-defense in the process and build their self esteem).
However, you should remember to be patient when your kids are trying out these new activities since this will be a trial and error process before they actually find their right game.
Schedule Screen Time and Let them Play
It is said that every day, kids should only have one to two hours of these activities: internet surfing, watching TV, playing video games, etc. However, even if this is the case, we can't deny that kids spend more hours in front of the screen than that; so because of this, it's best to encourage them to try out more active alternatives like playing at the local playground, playing a game of tag, walking the dog, or even doing various tasks at home.
This may be a little difficult, but to help your kids keep the temptation away, avoid placing television sets in their bedrooms and set up the gaming consoles in a shared area where you can supervise and monitor how long your kids use them.
Let them Work in the Yard
There will be more leaves in the area because of fall, so for your kids to help out in the yard, make a game out of leave collection and gather them during a windy day. Challenge them and see who can collect more of the orange, yellow, and red leaves then after, rake these into piles and see who makes the tallest one. Or if you want to make things more fun, jump into the pile of leaves and have great laughs with your kids; this will not only make them move and enjoy, it will also allow you to bond with them while having fun.
We all know that kids love it when they get to play with their parents, so encourage them to be more active and encourage fitness for kids in which you can also take part in. To make things even more fun and delightful, play with the cool Whistlecopter toys since this will not only encourage a lot of movement and exercise, the toys will also help develop physical, mental, social, and cognitive skills for your kids.