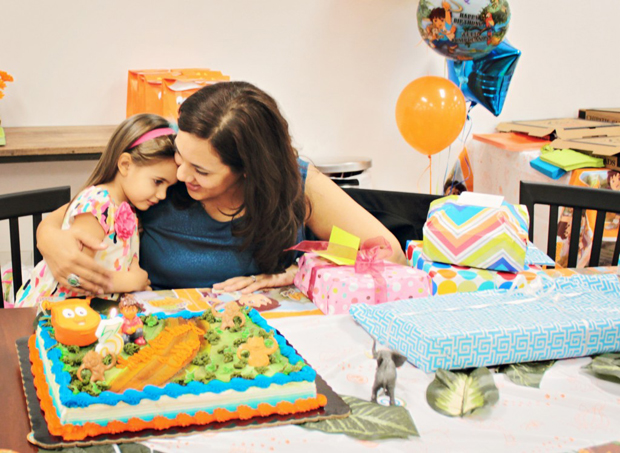 2570 day ago
Since no two kids are alike, finding the best gifts for them can be a tricky and challenging task so you'll surely need unique ideas for presents to give your special little ones.  If you're running out of great ideas, listed below are some of the best gifts that your kids will surely love:
Try stitching their names or initials on a bag, towel, or bean bag that you plan to give which will add a special touch to the gift. Other things that you can personalize include clothes, dolls, and toys. Another great gift idea that a child would be delighted to receive is a storybook that you've made where your child is the main character.
An iconic toy which is part of most kids' wish lists and it is probably the best gift for your child who loves baking and dreams to be a pastry chef in the future. The next time your kids plan to hold a tea party at home, have them use this easy-bake oven to make treats like small chocolate chip cookies and tiny red velvet cupcakes.
The tools in toy toolkits are designed to fit a child's grip, which is perfect for your little ones. These are available in various sets for woodworking, allowing your kids to build anything small like birdhouses and miniature furniture. This toy will help kids improve their skills in woodworking while also having fun and some quality time with you; this is best for kids aged 8 and above.
Most little girls dream of becoming princesses, so they pretend to be one during playtime. To make this make-believe game much better and more fun, give your little princesses beautiful playtime dress-up gowns that they will definitely love.
A fishing game set that comes with a wooden fishing rod and various types of toy fish will surely challenge kids in a fun way. This toy is best for children ages four to seven years and it targets their attention span, focus, and motor skills during playtime.
There are some children who always want to be updated and they like knowing what's going on; the date today and how many days are left until a certain day they're looking forward to. These kids want to know the day's schedule and this is one thing you should celebrate since they have that interest in their routine and it can be one of their strengths and can help make things run smoothly. Get them their own calendar to write down their class schedule, appointments, or events that they will be attending; this will also help them get used to organizing their own schedule.
If your kid's box of art and craft materials is running low, add something fun like things they haven't used before; if they use crayons, let them try colored pencils or watercolor this time. These kinds of gifts will awaken your kids' imagination and creativity, plus they'll surely be excited to create new masterpieces.
With the many different Whistlecopter toys available, you can make sure that your kids will get their bodies moving and be active. Give them any of the Whistlecopter toys and they'll come up with a range of fun action games. These are guaranteed to keep them entertained and fit while developing cognitive skills. The Whistlecopter toys will definitely make outdoor games even more fun especially at night since the beautiful flashing LED lights look just like fireworks when launched and Whistle on the way up.