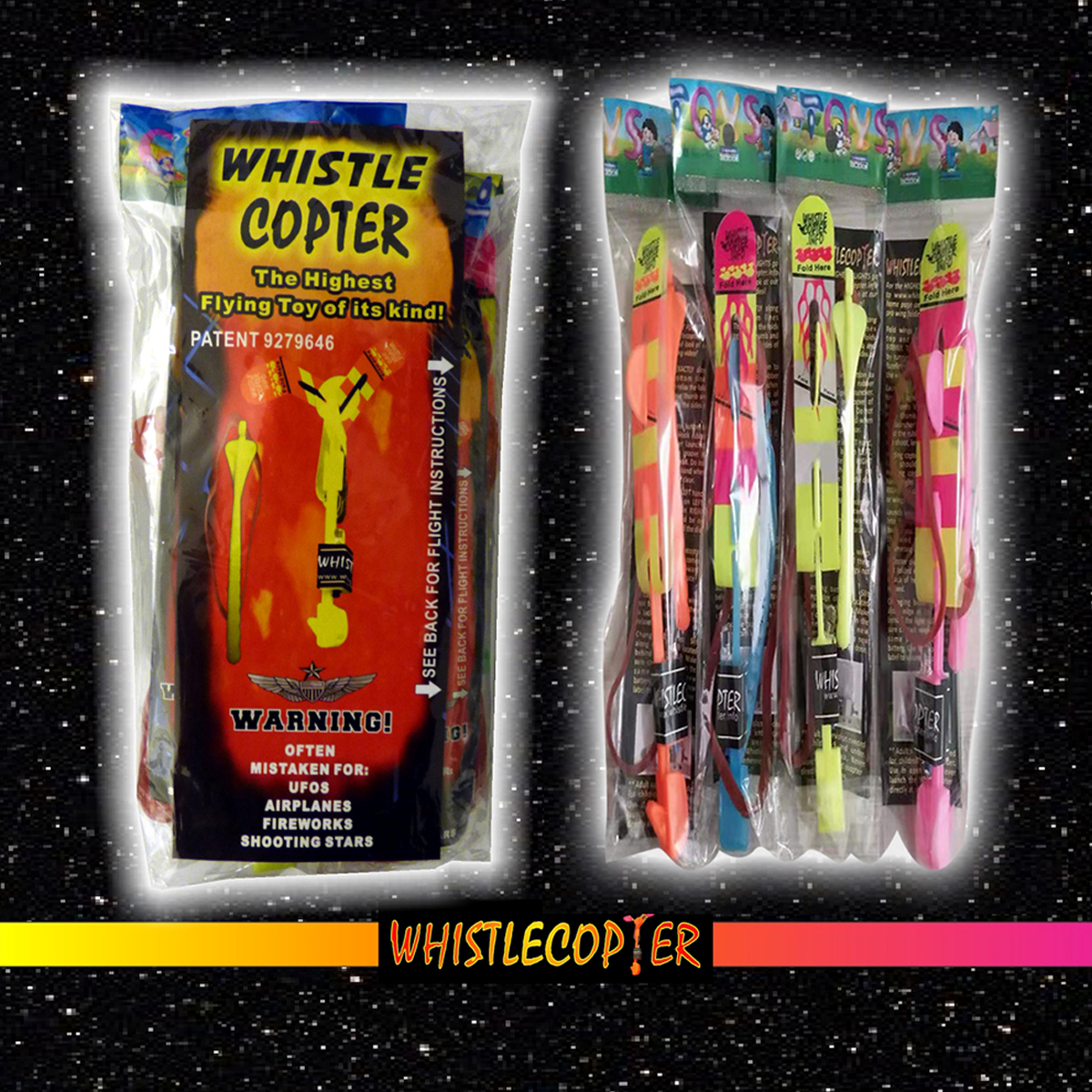 22 day ago
If you're in the market for a fun and exciting toy for your child, look no further than the LED Copter from Whistle Copter Toy Store. This innovative toy is designed to soar through the air, while mesmerizing onlookers with its colorful, flashing LED lights.
The LED Copter is easy to use, with a simple pull-elastic launch system. Simply insert the rubber band into the launcher, pull back, and release to watch the copter fly 250 feet high into the sky. The LED lights are built into the copter which makes the  blades of the copter and whistles on the way up and  looks like fireworks in the sky, creating a mesmerizing light show as it flies. People come from ½ a mile away because they think its fireworks.
One of the best things about the LED Copter is its versatility. It can be used both indoors with at least a fifteen foot ceiling and outdoors, making it the perfect toy for any occasion. Whether you're playing in the park, at the beach, or in your own backyard, the LED Copter is sure to provide hours of entertainment.
In addition to being a fun toy, the LED Copter also provides an opportunity for children to learn about physics and aerodynamics. Kids can experiment with different launch angles and flight paths, and can observe how the design of the copter affects its flight performance.
At Whistle Copter Toy Store, we are committed to providing high-quality, durable toys that kids love. The LED Copter is no exception. We use only the best materials in our products, ensuring that they can withstand the wear and tear of playtime. We also have a patent so no one can copy our Whistle Copter!
In conclusion, if you're looking for a fun and exciting toy for your child, the LED Copter from Whistle Copter Toy Store is an excellent choice. Its colorful, flashing LED lights and easy-to-use launch system make it a hit with kids of all ages, while its educational potential makes it a valuable addition to any toy collection. So why wait? Head over to Whistle Copter Toy Store and get your LED Copter today! Fun for the whole family to bond together!!