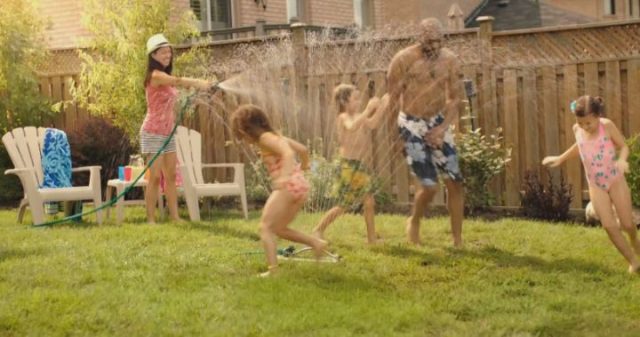 2651 day ago
Summer may be a short season that only lasts for two months in most of the USA, but there's a lot you can do and the possibilities are endless. Since schools and colleges are out, why not make this season a little different by doing these awesome things instead of doing the same old stuff.
A picnic can still be fun and memorable even if it may seem old-fashioned. Prepare some food in a basket or a cooler, and then go find a grassy spot where you can sit and have a meal with your family and friends.
Watch the Summer Blockbusters
Some of the best movies come out during this season, and you'll actually see them in commercials on TV or hear the people around you talking about it. Head to the local movie theater with the family and enjoy it yourself. After seeing the movies, you'll see your friends quoting lines from them or when you are on the internet, you'll see jokes referenced from the movies which you may also laugh at.
Why limit yourself to a single visit when you can go to the beach more than once? Take advantage of the weather while it is still perfect for the beach so wear your best bathing suit and enjoy swimming in the clearest water then after, build sand castles with the family and see who makes the best one.
Pick Some Fruit at a Local Farm
Grab a basket and visit a local farm that will let you pick your fruit. Once you've collected enough of these naturally sweet treats, feast on a bowl of these fresh fruit that you handpicked – this being much more satisfying than purchasing fruit from your local stores.
Spend the Night Stargazing
On a cloudless summer night that is perfect for stargazing, grab your blankets, binoculars, Whistlecopter toys, and snacks for a relaxing time at night. Drive with the family to the darkest open field you can find to enjoy the view of stars and meteors in the beautiful night's sky. When you're done stargazing, take advantage of the dark and play with the Whistlecopter toys and make these fly up to 200 Feet and enjoy the flashing LED lights that look like fireworks glittering in the sky.
While winter sports are the most fun to watch, summer sports are definitely the most fun to play. Try playing summer sports like baseball, tennis, badminton, and volleyball; you will not only connect and make new friends, but you'll also exercise and get fit. These days, skateboarding has also been considered a sport, so why not try this out with your family or a group of friends. Just make sure that you're wearing complete safety gear while using a durable skateboard like the Whistlecopter's LED Skateboard.
Attend an Outdoor Concert
Since it is warm and dry outside, it is really a great time to see an outdoor show. A lot of artists tour and hold concerts in the large cities during the summer, and these are usually held at outdoor venues. There are also numerous festivals where you can enjoy concerts and hear music from a variety of genres.
These are just some of the many fun things you can do during the season, and the most important thing is that you can make sure that you enjoy yourself as much as you can, especially in short seasons like summer. Soon the snow and the flu season will be back, and you won't get the chance to do these things until the next year, so cherish these days and take the opportunity to bond and make memories with your family and friends.