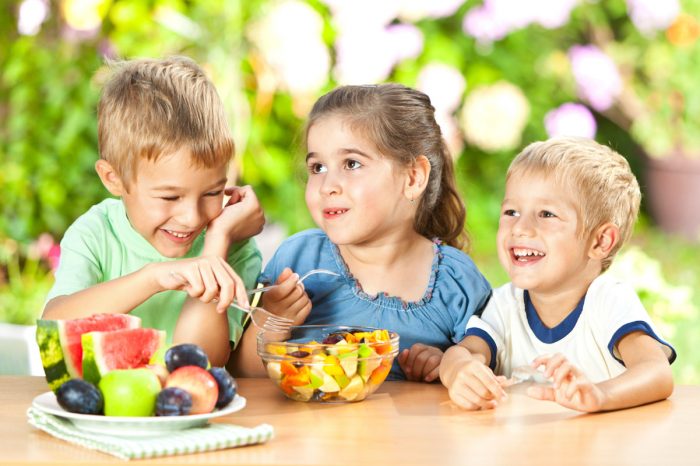 2518 day ago
Eating nutritious food is necessary especially for children since this will help them develop and grow as healthy individuals. When you cook your children's meals at home, you can ensure that they are eating nutritious and healthy food; plus, doing this will also set a good example for the children since they will follow and stick to a healthy diet as they get older. However, parents today are usually very busy and do not have the time to find out which dishes are best for their children; and even though children need to eat healthy, it does not mean that they should eat boring and tasteless food.
Here are some delicious meals for breakfast, lunch, and dinner that even the pickiest eaters will enjoy:
Baked Macaroni and Cheese
Mac & Cheese is one of the favorites of a lot of children so make this healthier by adding cheddar cheese and balance it with creamy low-fat cottage cheese. If your children are picky eaters and you are having problems with feeding them vegetables, you can also add a layer of spinach in between before baking your mac & cheese. Using whole wheat pasta will also add flavor and more fiber.
Turmeric is a spice that comes from the turmeric plant. It is commonly used in Asian food. You probably know turmeric as the main spice in curry. It has a warm, bitter taste and is frequently used to flavor or color curry powders, mustards, butters, and cheeses.
This meal is great if you're in a hurry but still want to prepare something healthy for your children. Preparing the meal will only take around fifteen minutes and all you will need are black beans or pinto beans and pepper Jack cheese for the filling. Serve this with a little sour cream and mixed green salad to give more color to the meal.
For a quick yet healthy and delicious lunch for your children, use tortillas as pizza dough then top this with tomatoes, tomato puree, chopped dill, parsley, roasted red pepper, and thinly sliced red onions. To increase protein intake, crack an egg in the center before baking the pizza.
Broccoli, Cheddar, and Cannellini Bean Soup
The pureed cannellini beans will make this broccoli soup creamier so you will not need a lot of cheese for this. Serve this dish together with a crunchy whole-grain roll as a source of carbohydrates for your children to have energy for the day.
These spiced potato wedges are oven-baked instead of deep fried which makes it healthier and a great meal for your children. Toss some potato wedges with salt, a sliced garlic clove, dried oregano, ancho chili powder, and a little vegetable oil, then bake this until crispy.
Fish Fingers with Mushy Peas
There's no need to buy fish fingers now since you can easily make these on your own right at home. Use sustainable, white skinless fish such as hake or Pollock and you can freeze these and save them for the next few days. Once you finish frying the fish fingers, serve these together with peas and add mint and lemon to this.
If you're looking for something that's a little lighter than potato burgers, try making oriental-style salmon burgers. Fish burgers is an alternative for burgers that you can use instead of red meat for a heart-healthy dish. You can also try serving tuna steak in a burger bun .
Prepare some of these meals together with your children, or make these on your own then surprise your children with these tasty and healthy dishes. Everyone will surely enjoy eating these meals with the whole family after a long day and once you're done eating and cleaning up, you can go out and spend time together by playing with the Whistlecopter toys with the whole family. With the Original Copter, Glow Copters, Bubble Gun, Light Copter, and the Rocket Copter, everyone will have a lot of fun. Whistlecopter offers the annual 40% sale one a year for the Original Copter and the Whistle Copter, so purchase these amazing toys today!