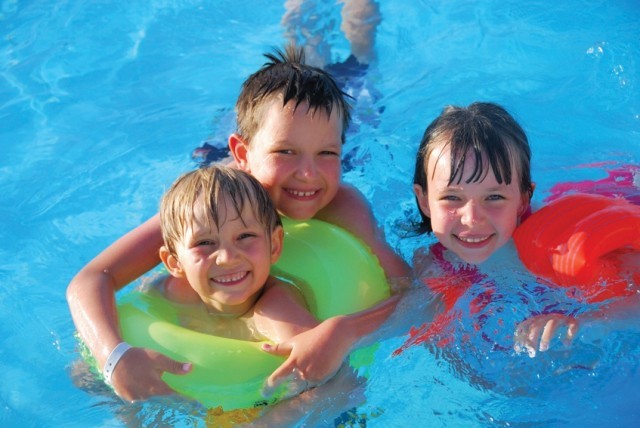 2788 day ago
Two months can be tiring and troublesome when trying to keep your children entertained all throughout summer, and it's also no doubt that the holidays is the best time to bond with your kids. However, despite all the fun and enjoyment, it can also become a stressful time especially when your kids start misbehaving because of boredom. A tip for the summer holidays is to make some advanced planning to prepare yourself with a lot of activities to keep your kids out of mischief.
Summer activities for your kids could range from outdoor fun, travel, crafts, making cool and yummy treats, and anything under the sun could be great to keep them entertained and busy; here are some great summer activities that you and your kids can do this summer:
• Try Jewelry Making
If you have beads and thread, you can get busy with your kids by creating a lot of cute and colorful accessories right in your home. This activity can be done with your little boy or girl, but just make sure to get the necessary and appropriate bead sizes for different age groups. After creating, your kids will be proud to wear the accessory they've made.
photo courtesy of www.sheridanmedia.com
• Splash and Go Swimming
If you're lucky enough to be living close to the sea, go swim whenever it's possible; the sea has a nice, calming effect on kids and all the energy they'll be using in the water means that they won't be too active when they get back home. Of course, if you don't live close to the sea, you can just go to a swimming pool to have fun.
photo courtesy of 3.bp.blogspot.com
• Play and Enjoy with Outdoor-Only Toys
Playing outdoors will be one of the most entertaining activities for kids, so if you want to move around, exercise while having fun, go outdoors and play with your kids using their Original Copter toys. Aim up and launch the Whistle copters and also the Cobra Launchers, or learn how to use a skateboard by using the Original Copter LED Skateboard. Make sure to let your kids wear safety gear before heading out to avoid any unwanted accidents while you're having fun.