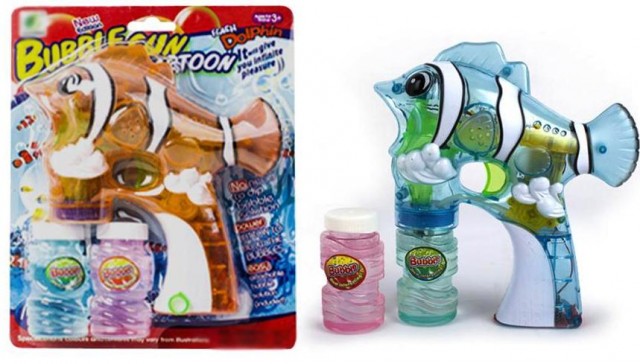 2712 day ago
Sometime ago, it would be normal to see kids running around their neighborhood playing with toy guns and the like; yet as school shootings frequented and have harmed numerous individuals including children, gun control has become such a controversial concern which made playing with toy guns seem not too innocent and fun anymore. A lot of schools have already carried out the zero-tolerance policy and rules on guns and have even suspended kids who point their fingers in the shape of a gun at other students, pretending to shoot them.
Today, because of these incidents, parents feel that playing with toy weapons (especially guns) send the wrong message: that kids make light of these kinds of deadly weapons or worse, increases a child's aggression. However, some parents see this as a traditional way for kids to learn about vital themes in life such as good versus evil, to feel empowered by pretending to be a hero, and also to develop a sense of morality.
Generally, this type of play is normal and can actually be useful for kids; and based on studies, researchers have speculated that kids who incorporate a very small amount of violence in their play could possibly learn how to control and manage real-life violent impulses, and balance their emotions. Furthermore, academic psychologists have argued that when kids are prevented from play fighting, it could possibly intervene with their cognitive, social, emotional, communicative, and physical growth.Though it really can't be clear that this connection actually shows that kids who play aggressively are more socially mature, one thing is true: An aggressive attitude during play is completely different from actual aggressive behavior that occurs in real life.
So basically, it's up to the parents to decide if they want to let their kids play with toy weapons but make sure that these look like toys and not the real thing, especially with guns. Also, it's best if you explain to them the dangers of the real weapons compared to the toys, and make sure to tell them that pointing the toy at someone's face, especially those who aren't playing along, is not a good behavior. Original Copter Clownfish Bubble Gun and the new Original Copter Star War Laser Sword are great (and extremely safe) weapon toys that are not only colorful but are also fun since they emit lights to distract kids from violent behavior.