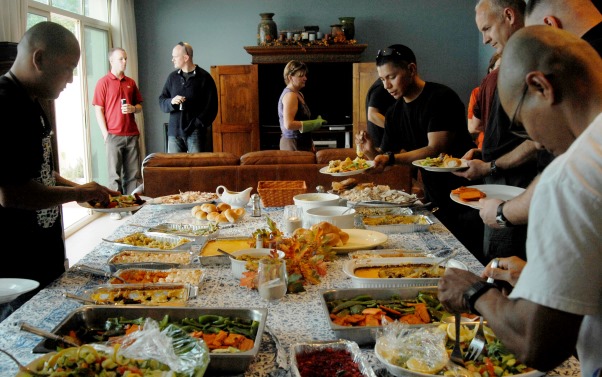 395 day ago
November is one of the most hectic months of the year because of Thanksgiving but this is mostly because we only begin planning and preparing a few days prior to the occasion. While Thanksgiving Day may be a few weeks away from now, you can consider doing some things now to be sure that everything goes smoothly. Doing some things now will help you avoid getting stressed out during the celebration.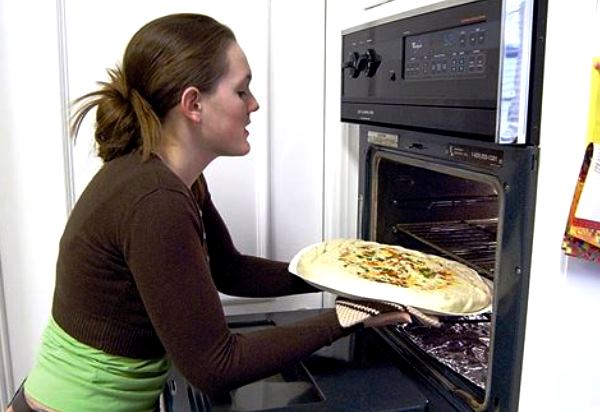 Plan — this is the only key to making this year's Thanksgiving preparation easier and less stressful; this will also allow you to spend more quality time with the family to play with the coolest Whistlecopter toys. Here are some of the things you can do right now to have fewer things to think of and worry about in the following weeks before Thanksgiving:
Make a Schedule Prior to Thanksgiving as well as on the Day Itself
Make a schedule and plan your activities for the following: days for shopping, food preparation, as well as the activities for the celebration itself. Having everything planned before Thanksgiving will make everything go smoothly and easier for you; plus, doing this will also allow you to remember all the important things for the day since it will give you more time to think and make any adjustments if necessary.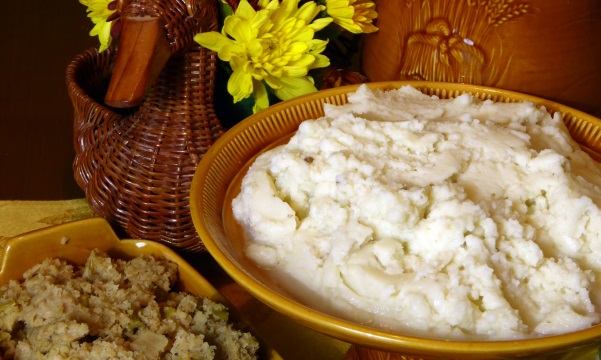 Plan Your Menu for Thanksgiving
You can already come up with the different main courses and desserts you plan to serve for Thanksgiving Day and start listing all of these to avoid missing out on preparing any dish. Consider the possible main courses that your family and guests would definitely enjoy especially classics that they would miss if these weren't included in the menu.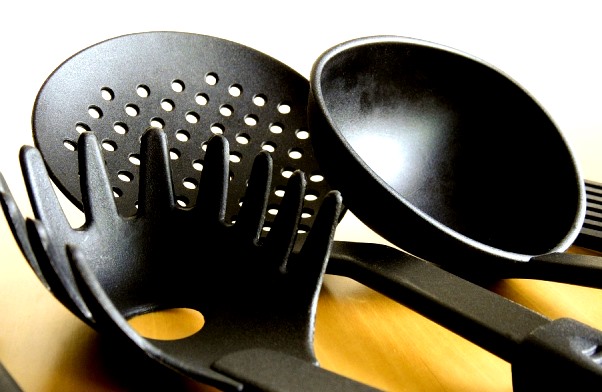 Also, if you plan to try cooking something new, you can start searching for recipes to know what the ingredients you will be , as well as how to prepare these. You may also want to try different types of Turkey dishes and while it's early, you can start browsing online to learn more about the different types of turkey to purchase for specific types of recipes. To keep you on schedule, you can also set specific alarms for your numerous activities to make sure that you won't forget anything that you need to do.
Check Your Kitchen Tools and Utensils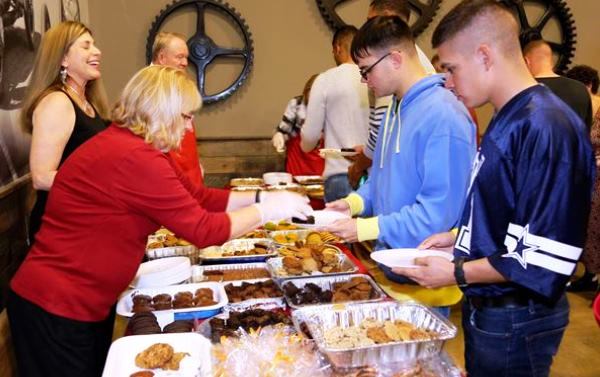 Aside from planning your menu, you should also check all the cookware necessary for your food preparation. Will you need a roasting pan or additional pie dishes? If you do, now is the time to shop for additional cookware so you can work smoothly and more efficiently for the coming celebration.
Start Inviting Guests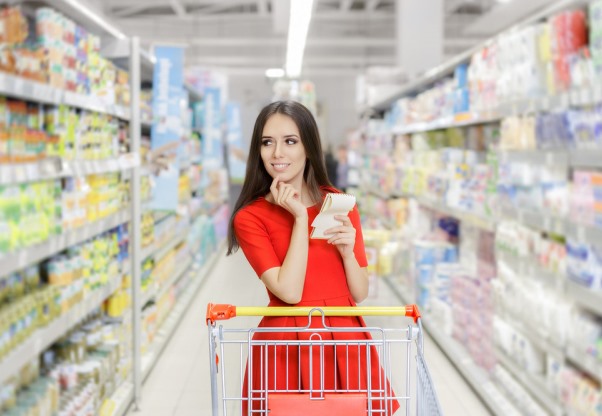 Try to get an approximate headcount as early as possible; if people need to check their schedules first, ask them to inform you by next week. This is for you to know how much food you will serve, how many chairs and utensils you will need, as well as what types of activities you'll have to prepared for Thanksgiving.
Create a Shopping List
Once you have your menu and the approximate number of people coming to your Thanksgiving party, you can start listing down the things you need to purchase. For some, having a "do not buy" list is effective to avoid purchasing unnecessary items and going beyond budget. Additionally, scan your list for any exotic ingredients and special cooking tools that cannot be purchased in local stores; order the items online now so these will arrive earlier. You can also start buying the non-perishable goods so you will have fewer things to think about later on.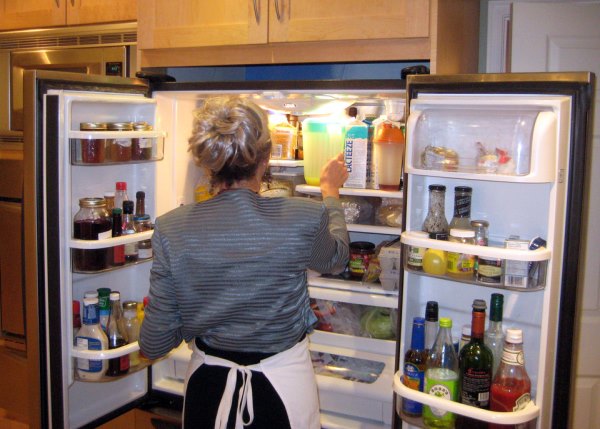 Clean Out Your Freezer
Start defrosting and cleaning out your freezer. This will allow you to make room for the dishes you will prepare ahead of time which you can freeze until the big day; plus, you will also have room for Thanksgiving leftovers.
Start Preparing Decorations
Think of the type of vibe you want for your celebration – do you want this to be casual, kid-friendly, or elegant? While it's early, you can already start browsing online for Thanksgiving party ideas so you can begin shopping or making decorations for Thanksgiving soon.
One of the best Thanksgiving party Ideas is the  Maxi slingshot  Whistlecopter   !!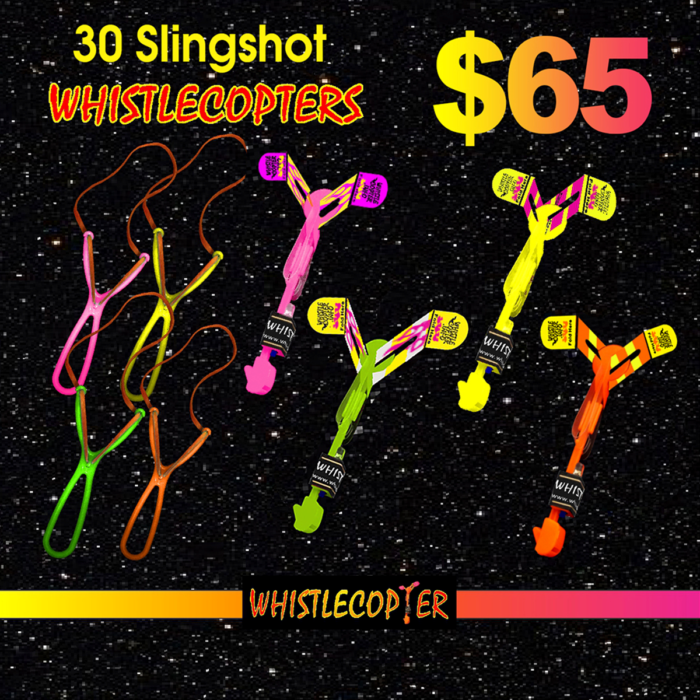 Are you ready to have fun with our ultimate Patented and Trademarked 30 Maxi sling-shot Whistle Copter which is the only Led copter that whistles on the way up and come in assorted colors? No LED Copter has a Patented and Trademarked WHISTLECOPTER but WHISTLECOPTER !! Your 30 Maxi sling shot Whistle copters will also have differently designed wings for different looks coming down from the sky ! Only Whistle Copter has differently designed wings ! Easy to Launch with the MAXI SLING SHOT and 8 inch rubber band ! Highest flights up to 250 feet! Fun for the entire family for all ages 4 and older.  Whistle Copters are great for parties, parks, festivals, beaches. You have probably seen them at parks or in festival or on a beach. We are not a copy or some knock off so our Whistle Copter is the very best LED Copter available !!. That is why Whistlecopter is embodied by US Patent No 9279646 and is trademarked. They are very easy to launch with the Maxi sling shot for the inexperienced Whistle Copter enthusiast as well as the expert. Made with high quality materials and the best rubber bands to assure you value for your money. Multiple wing designs so each Copter looks different descending from the sky. You may want to give this micro helicopter to your dear ones.