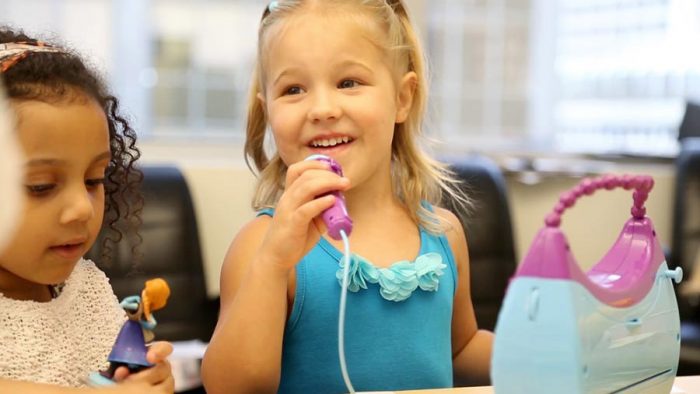 2412 day ago
We cannot deny that children love toys but do you know what the most popular toys are? Some people who may have grown up with Rainbow Brite or He-Man in their collection may think these are the best toys, but those who grew up with a different kind of toy may think differently. However, there are specific toys that stand the test of time while others – those that instantly become big hits – only sell for two decades or less.
Americans, whether children or adults, are very serious when it comes to toys since these can provide extreme happiness, as well as pure enjoyment especially when they are able to interact with others with the same interest. In the past six decades, the toys that have been considered as popular have completely changed: Mr. Potato Head was once the most popular toy in the past whereas today, the Nintendo Wii is among the most popular ones around. Now that there are a lot of cool and amazing toys such as the Bubblegun from Whistlecopter. What do you think are the best toys at this time?
Here are some of the most popular toys in America:
Having more than a billion dolls sold, Barbie is among the most noticeable as well as the best-selling toy of all time. With the fact that the iconic doll has been popular for more than fifty years, we can say that she will still be around for a longer time. In January 2016, the biggest change for Barbie dolls were introduced and these were three new body types – curvy, petite, and tall – as well as the variety of skin tones.
Originally hand-cut from thin wooden sheets, the jigsaw picture puzzles have been invented since the late 1700's. During the 1930's, mass-produced cardboard puzzles were sold inexpensively so everyone could easily purchase these; in 1933, the sales of the cardboard puzzles increased to approximately 2.5 million per week. While some people could not afford getting their own puzzle sets, they were able to find entertainment and relief when they could use rented ones. The Jigsaw Puzzle's popularity was highest during the Great Depression since it was an affordable and long-lasting entertainment for the people during those times. Unlike other puzzles, the Jigsaw Puzzle continues to be one of the most popular toys today since it provides people with enjoyable images to look at while they complete their puzzle.
Aside from rocks and sticks, there's nothing simpler than the Slinky. The idea of the Slinky was born when Richard James, a Navy engineer watched a spring scooting around the deck of his ship and in 1945, the Slinky made its debut at a department store in Philadelphia. In the next year, during the country's toy fair, the walking spring instantly became a big hit and Betty James, Richard's wife, coined the name for this toy. At some point, Betty took over the business and expanded the product line and added the Slinky Dog. Today, more than 300 million Slinky's have been sold and these can still be seen in a lot of homes not only in America, but also in other countries all over the world.
An extremely large number of yo-yos have been produced as well as sold since its creation in the past; and today, these toys still remain as one of the best-selling and most popular items around. The first Yo-yo Manufacturing Company was first opened in 1929 by Pedro Flores in Santa Barbara, California and years later, Donald F. Duncan purchased the business and produced the "the Duncan Yo-Yo" a week later.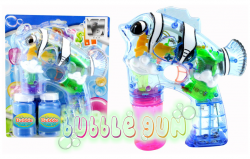 Whistlecopter's Bubblegun
Today's hottest toys include the Clown Cartoon Fish from Whistlecopter. This attractively colorful bubble gun features a translucent body with a Nemo and Dory fish design and children will surely have fun playing with these; the peach and blue Bubbleguns were designed after the main characters of Finding Nemo and Finding Dory, so children (and even adults) will definitely love and cherish these toys. When you press the trigger on the Bubbleguns, the air will be filled with hundreds of tiny bubbles floating around. This Bubblegun also has four LED lights which flash; one Led light is even in the mouth of the Bubblegun so bubbles come out blue while the bubbleguns also play cool music.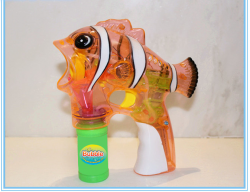 Whistlecopter has thought of everything; one of the lights is located in the mouth of the bubble gun, so the bubbles come out blue. Since the toy is considered to be lightweight, children ages 3 and above will be able to carry these around with ease. These Bubbleguns from Whistlecopter are also made from the highest quality materials, making these highly durable and less prone to breakage. One of the greatest things about this product is that it also encourages children to be physically active while simultaneously developing hand and eye coordination which are beneficial for them during growth; additionally, these are also great for parties since shooting colorful bubbles are one of the favorites during these occasions. You can also buy Nemo Dory Bubbleguns wholesale at a great price from Whistlecopter which is considered a great purchase if you are going to hold a huge event.
If you are interested, shop for Whistlecopter's Bubbleguns now and contact us at 305-785-4048.