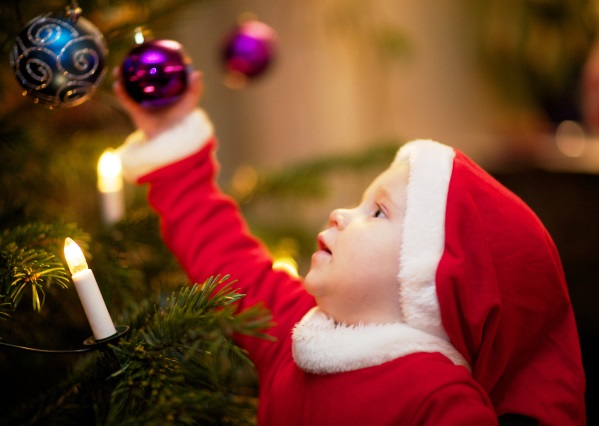 2201 day ago
Time never stands still and the Christmas season is just around the corner. We all need to start purchasing gifts for our children. Since it is always quite challenging to find something that your children really love, people tend to spend too much on unwanted presents. Some of the time gift giving ends up with having you and your children disappointed in the end.
For adults, holidays are no longer about gifts. It's more about giving, bonding, and enjoying the simple things. However our children will not see this yet until they reach a certain age. During holidays, these little ones always look forward to receiving presents that they will enjoy which is why it is best to choose a gift that will keep them entertained for many hours. Selecting an enjoyable gift will also be beneficial for you as a parent since this will give you a break from having to deal with their complaints about boredom. Have you already thought of what presents you will give your little ones for the holiday? If you are still unsure of what to get them, why not consider choosing something fun yet practical?
Below are some of the fun and practical gifts you can get for your children this Christmas:
Art Materials and Stationery
If you know some children who love drawing and painting, art supplies and stationery would be the perfect gift for them. Whether you give them crayons, coloring books, a pack of poster paint, sketch pads, or watercolor, you can be sure that they'd love to receive anything that is art-related. Drawing and painting greatly benefit a child's development since they will not only have lots of fun but they will also learn how to be more creative in the process. If you plan to give these to your children, it would be great if you could also create a special area in your house where they can enjoy crafting and creating their masterpieces.
Backpacks
Since children love bringing their things with them, giving them a backpack that suits their taste and personality would also be a practical gift for the holiday. Even parents who homeschool their children provide backpacks to not only keep their things organized and neat but to also make them feel like they are attending regular classes as well.
Cool Wristwatches
If you have a child who constantly asks you the time, get him or her an analogue wristwatch and teach them how to read the time. This will not only save you from having to tell the time repeatedly, but this will also help them develop time management which is a vital skill that they need to learn.
Bike or Tricycle
Things that children can ride on such as bikes and trikes can provide hours of fun as well as numerous practical uses. Giving them bicycles and tricycles are great ways to encourage children to go out, play, get some exercise, and have some fresh air; just remember that you or a guardian should accompany the little ones when they go and bike outside. Aside from fun and exercise, they also learn and develop essential physical skills such as balance and coordination; also, biking provides a lot of health benefits.
Journals
Even though a lot of people believe that journals and diaries are gifts that would suit girls better, this can be useful for both boys and girls of any age. Journals help one instill a habit of maintaining a record of things that happen throughout the day. With a journal, you can encourage your children to write and express his or her ideas. This will help enhance their creativity; by expressing their thoughts through words. Aside from this, writing journal entries can also be beneficial for their mental health since it is a great way for them to vent out all of their personal thoughts or even frustrations.
While journals are extremely beneficial, they are also wonderful keepsakes for memories of your children as they grow up. This holiday season, you can surely find a lot of hardcover journals that come in various designs that would be perfect for your children.
Real-Life Sets for Children
Instead of giving play sets this Christmas, why not give something that they can actually use? If your children want to cook or bake, it can be dangerous if they use your kitchen. Instead, you can give them child-sized kitchen sets; so they can use these if they want to help you out when it comes to preparing meals. For those little ones who are interested in building and repairing things at home, you can give them child-sized toolkits which are smaller and less dangerous compared to actual toolkits.
Whistlecopter's Originalcopter
Some toys can also be enjoyable yet practical and one of these is Whistlecopter's Original Copter. While they provide long hours of fun, this promotes outdoor play, encouraging children to exercise and get moving. The Original Copter not only develops numerous physical skills, but it also helps enhance one's hand-eye coordination, as well as gross and fine motor skills. You can also ensure that your children are safe with the Originalcopter since all Whistlecopter toys are safe and non-toxic to keep everyone worry-free while having a lot of fun.