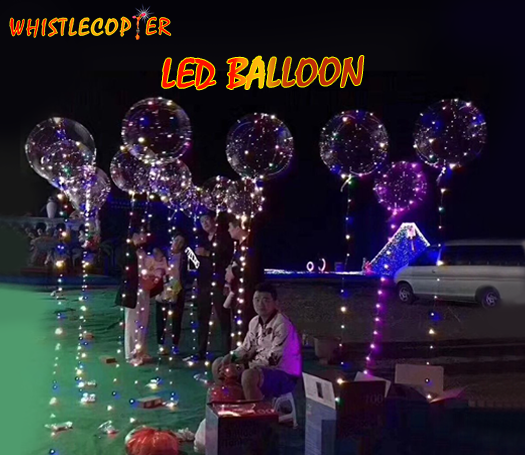 2211 day ago
Even in toys, trends change every year since toymakers release new items that will eventually become part of the must-have toys list. At first, these items give children a lot of excitement, yet at the end of the day, these toys eventually lack play value. These must-have toys are often expensive and end up staying in the closet when children no longer enjoy playing with them. This is because there aren't a lot of things you can do with the season's trendy toys; once a must-have toy has done its thing, it loses its appeal and becomes boring to play with.
One of the hottest new toys right now is Whistlecopter's Led Balloon great for any party or just walking around at night!! Every one that sees the LED BALLOON will be totally amazed!!!!
18-inch Balloon + LED lights (9 foot led line with 30 lights) Batteries included. Balloon can be reused. Led line can be reused just change included batteries.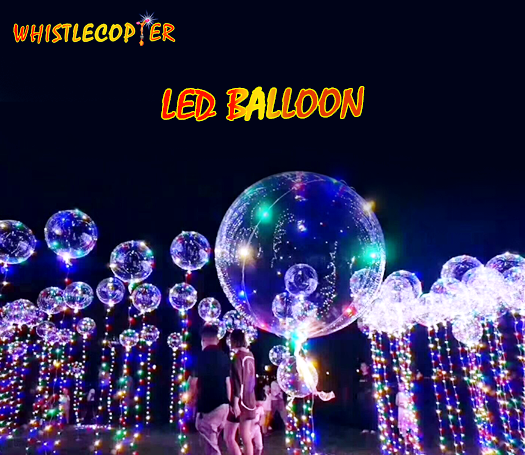 Transparent balloons are made of (latex) material. You can inflate the balloon with helium or other air and it will give you an incredible feeling. Inflate at any Party Store etc. usually around .95 to inflate with helium.

One of the things that a lot of parents do not realize is that they spend a lot of time and money buying the most trendy and popular toys even though these just end up in the hidden corners of the room, ignored by their children. In fact, purchasing more toys will not keep your child playing for hours especially if these eventually get boring. So sometimes getting them simple and educational toys that encourage imaginative and open-ended play will do much more because they will have fun and learn at the same time.
Below are some of the best toys for endless hours of play: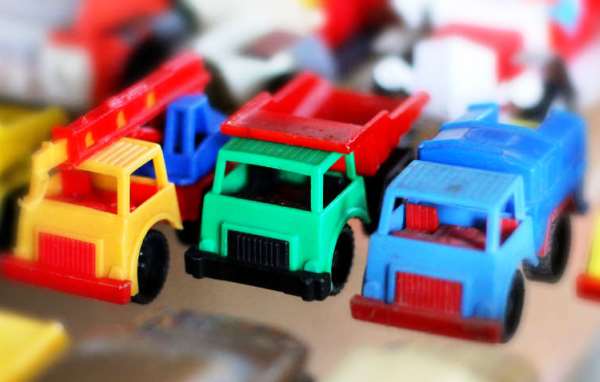 Small Vehicles
Cars, trucks, trains, buses, construction vehicles, planes, boats, and more ― all kinds of small vehicles are a hit for both boys and girls, which is why it is a staple for most children. Toy vehicles can be used for driving around, sorting, and small world play. The best types of small vehicles are the ones that children will have more control of such as those that allow them to open the door or make passengers ride the vehicles.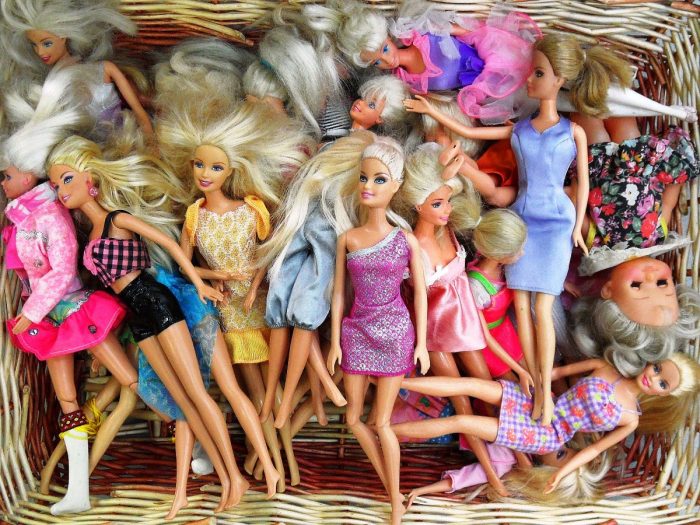 Dolls
Since the beginning of civilization, dolls have become a part of people's imagination. Playing with dolls is highly beneficial when it comes to developing a wide range of life skills as children interact with these toys. One of the benefits include learning various emotions as your children communicate and care for their dolls.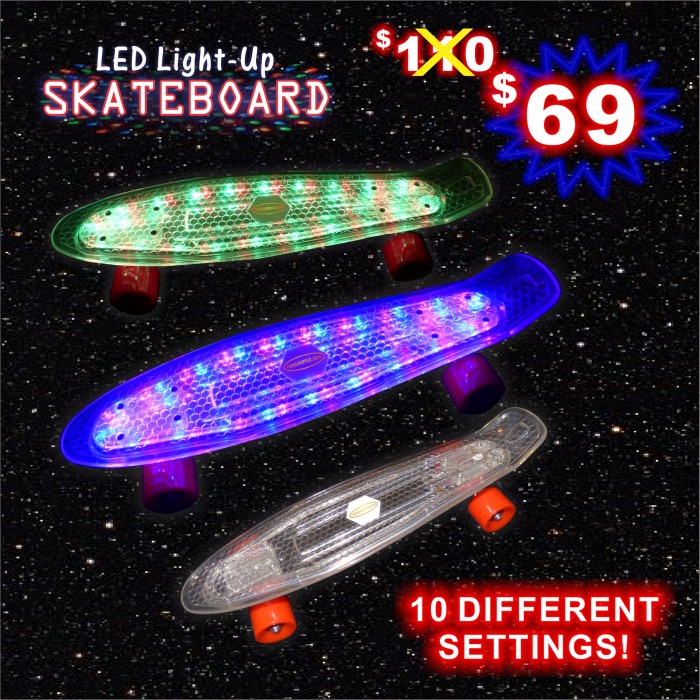 Whistlecopter's LED Skateboard
Skateboards are extremely beneficial when it comes to one's overall health and with Whistlecopter's LED Skateboard, your children will definitely have more fun because this skateboard features bright LED lights that can light up your way even when skating at night. The cool skateboard also features 10 LED settings to give your children a brand-new skateboarding experience. With only two to three hours of charging, you can  use the skateboard for up to 7-8 hours with lights on. With these amazing features, your children will definitely have endless hours of play.

Stacking Cubes
One of the things that children never get tired of is building towers and knocking them over, which is why stacking cubes are among the best toys you can give them for endless hours of play. Stacking cubes can also be used as pretend food when playing with kitchen sets, or boats for small dolls, as well as houses when making small towns and playing with toy vehicles. With stacking cubes, children will definitely have a lot  to do.

Pretend Play Kitchen Toys


Because children love imitating what their parents do, they also want to prepare meals and wash the dishes just like their moms and dads. Since letting them do things in the real kitchen is dangerous, you can give them pretend play kitchen toys. You can also create a child-size kitchen and include a pretend stove, fridge, various kitchenware, utensils, tables, and chairs.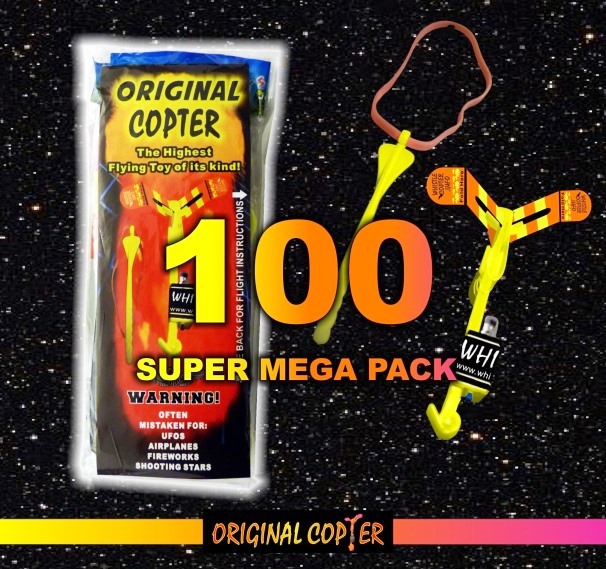 Whistlecopter's Original Copter
If you're looking for a cool toy that your children will love, there's no other toy that is more enjoyable than Whistlecopter's Original Copter. This amazing LED toy is really engaging and is also capable of providing endless hours of fun because it can be played with even in the evening. What makes the Original Copter one of the best toys is that it promotes outdoor and physical play to improve physical skills while also improving one's hand eye co-ordination. The Original Copter also enhances one's imagination because it looks like a shooting star, airplane, or even a UFO when launched 150 feet into the air. Aside from this, the Original Copter is also durable and non-toxic since it is made from high-quality materials, just like all Whistlecopter toys.
As your children grow older, it is best to provide them with toys that are more visually and mentally stimulating to match their developing brains. These toys allow them to think out of the box and be more creative as they experiment with various activities. With enhanced motor skills at a young age, you can be sure that your children are starting their life in a  very good way.
While these toys are simple, nothing can match the play value that they provide. Each of them provides children with the chance to creatively and freely express themselves. These toys also provide endless hours of play while your children are growing emotionally and getting physically stronger and healthier.