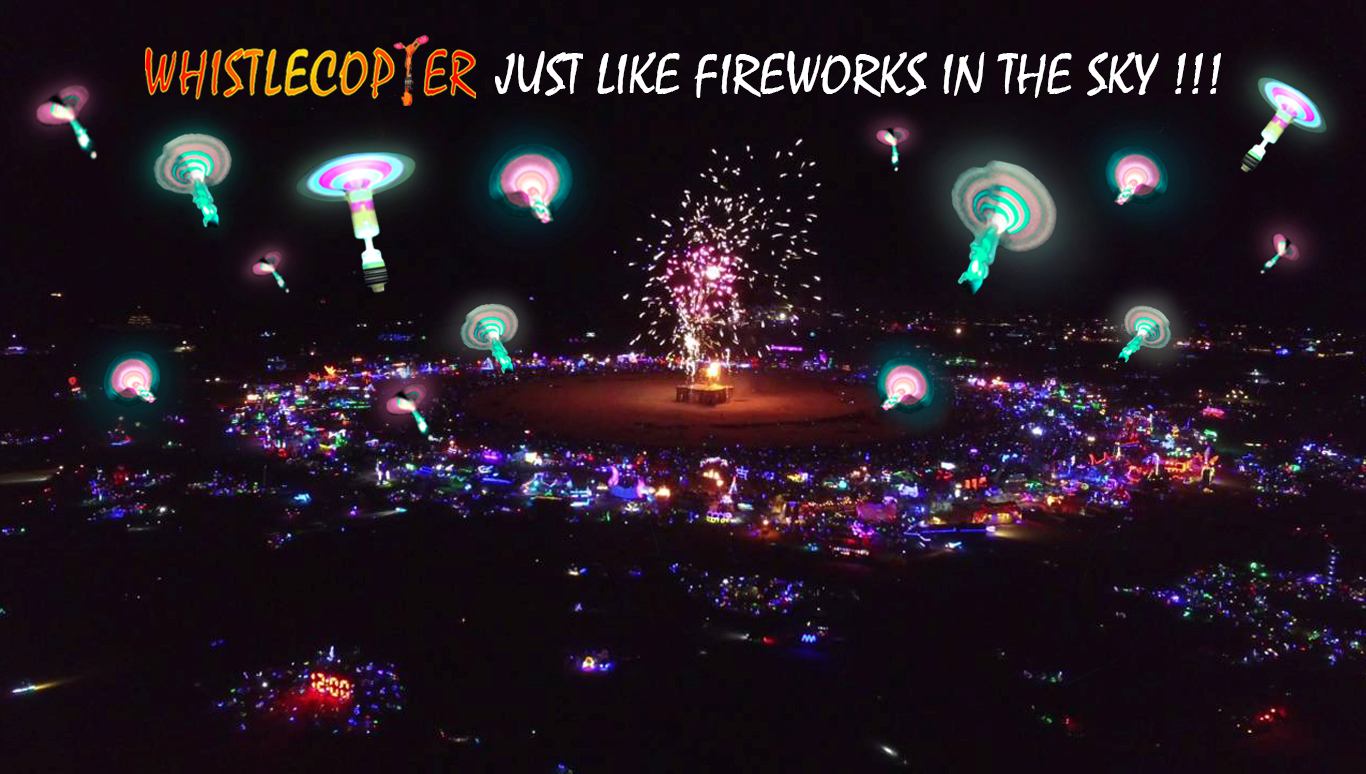 55 day ago
Whistling on the way up
When it comes to igniting your child's imagination and bringing excitement to playtime, Whistle Copter toys are in a league of their own. These remarkable LED copters have taken the world of toys by storm, providing endless fun and wonder for kids of all ages. Whistlecopter is the only LED Copter that has a patent. Also, the LED lights look like fireworks in the sky, and people come from half a mile away to see the fireworks but are surprised when they learn it's an LED copter and not real fireworks.
Unleash the Magic of Whistle Copter Toys
Imagine a world where ordinary toys become extraordinary experiences. Whistle Copter toys do just that. With a simple flick of the wrist, these copters launch into the air, whistling as they ascend. But that's not all; the real magic happens when the LED lights embedded within the copter blades light up, creating a captivating display that enchants both children and adults.
Encourage Outdoor Play
In today's digital age, encouraging kids to play outdoors can be a challenge. Whistle Copter toys, however, offer an enticing reason to step outside. Whether it's a sunny afternoon or a starry night, these copters provide hours of entertainment that captivates young minds and gets them moving. It's an excellent way to balance screen time with outdoor adventures.
Learn While Playing
Playtime isn't just about fun; it's also an opportunity for learning and skill development. Whistle Copter toys enhance hand-eye coordination as kids track the copter's flight path. They also teach persistence as children strive to achieve the perfect launch and catch. Plus, the sense of wonder sparked by the LED light display can spark curiosity and interest in science.
Safe and Family-Friendly
Safety is a top priority when it comes to children's toys. Whistle Copter toys are designed with this in mind. The LED lights are securely enclosed within the copter blades, eliminating any risk of harm. Additionally, these toys are suitable for all ages, making them ideal for family gatherings and bonding time.
Ideal Gifts for Every Occasion
Finding the perfect gift for a child can be a challenge, but Whistle Copter toys make it easy. Whether it's a birthday, holiday, or a "just because" gift, these copters are sure to delight. They offer a unique combination of excitement, wonder, and outdoor adventure that sets them apart from traditional presents.
Join the Whistle Copter Adventure
Whistle Copter toys have captured the hearts and imaginations of children and adults alike. With their patented design, whistling ascent, and stunning LED light display, they offer a one-of-a-kind playtime experience. If you're looking to introduce a sense of wonder and adventure into your child's life, or even your own, don't miss out on the Whistle Copter adventure. Step outside, launch your copter, and watch as it lights up the sky and your imagination.