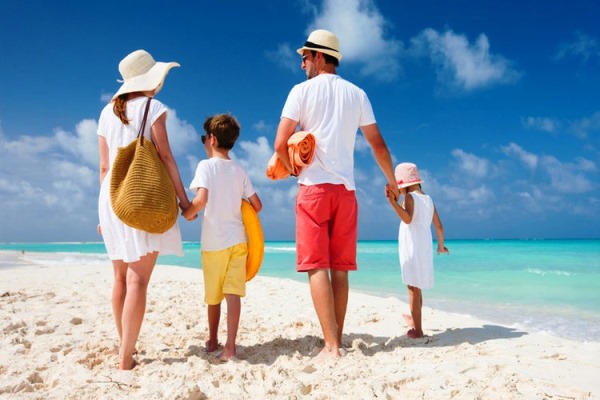 2021 day ago
What activities do you and family enjoy during summer? A lot of families visit their relatives, go camping, or enroll children in special classes. Since most little ones won't be attending school during their summer break, they may experience boredom. This will happen once the excitement that they are on vacation wears off. Many times, you would hear them say "I'm bored" in chorus. Then before you know it, you'll realize that you need to go shopping for school supplies once again. Summertime is the best season for children to have fun, experience new things, discover their passions, and follow their interests. Allow them to experiment with different activities while they aren't preoccupied with school work.
Here are some things that you can do to have summertime full of fun with your little ones:
Create a List of Summer Activities
Have everyone in the family create a list of activities that they would like to do over the summer. Make a checklist, it will be easier for you to achieve your plans. To make things more exciting, you can have each activity written on index cards, then store these in a jar; every time you hear someone complain about boredom, draw one of the cards and engage in that activity.
Freshen Up Your Home
Starting summertime by cleaning up is a great way to freshen up the look of your home. This summer, discard all the clutter in your home such as old papers, books, and things that have might have accumulated over the school year which your children no longer need. You can also reorganize the room's layout, display some memorabilia from last year's summer, or change the curtains into lighter ones to have more sunlight enter your home.
Play Board Games
Although playing board games is a good activity to enjoy any time of the year, it is still a great way to start summer vacation. This is especially if you want to have a simple and relaxing time with your family. You can also encourage your children's friends to join in for more fun. You can also set your own house rules for some classic board games. You can also have your friends' parents join in as well. This will make your indoor games more exciting than ever.
Experiment in the Kitchen
Cooking and baking are great summer activities for the family because everyone can participate in this activity. So why not try making breakfast together on the first morning of summer vacation? Even younger children can help by measuring and stirring some ingredients, while older children can work on cutting, setting pans in the oven, or even frying some of the food. It is important to supervise them when doing these. For children, helping to make the family meals can be a very rewarding experience. As they learn how to do things, they can help out more in the future.
Explore the Outdoors
Getting out and exploring nature is very important for children. This will allow them to experience fresh air while exercising and observing nature, which is synonymous with a wonderful childhood. Allowing them to explore the outdoors will help them discover various things about their surroundings, other people, and even about themselves. Even if it's messy, let them play in the dirt and have fun. Young children need the opportunity to use their whole body to develop their gross motor skills which is necessary to master before developing their fine motor skills. Getting physically active is very beneficial for every child's development because this helps enhance their physical, mental, emotional, and even social skills. Overall, playing outside has a positive impact on children.
Have a Picnic
Celebrating the first evening of summer with a picnic in a spot that you haven't visited yet is another way to have fun in the summertime. Take advantage of the fine weather and dust off your bikes; take a ride before feasting on your delicious homemade meals. After this, you can relax and watch the stars while eating dessert and enjoying each other's company.
Throw a Water Party to Celebrate the First Day of Summer
On the first day of summer, throw a party by turning your backyard into a water park by hanging water balloons and turning a plastic tarp into a giant slip-and-slide. For everyone to feel the summer spirit, feast on meals such as BBQ ribs and burgers, then enjoy tropical treats such as fruit shakes, ice cream, and other cold desserts.
For everyone to have more fun, let them play with the Dory and Nemo Bubble Guns from Whistlecopter to fill the air with hundreds of tiny bubbles. One of the amazing features of the Nemo and Dory Bubble Gun is that it is Even Flow which means it does not stop shooting bubbles if you pull the trigger. Also, it comes with high performance batteries which means it can last longer than most battery-operated bubble guns on the market. The Nemo Dory Bubble Gun also has four LED lights and one of these is placed in the mouth so the bubbles come out blue. With this cool toy, everyone will definitely have long hours of fun, great memories and experiences this summer.