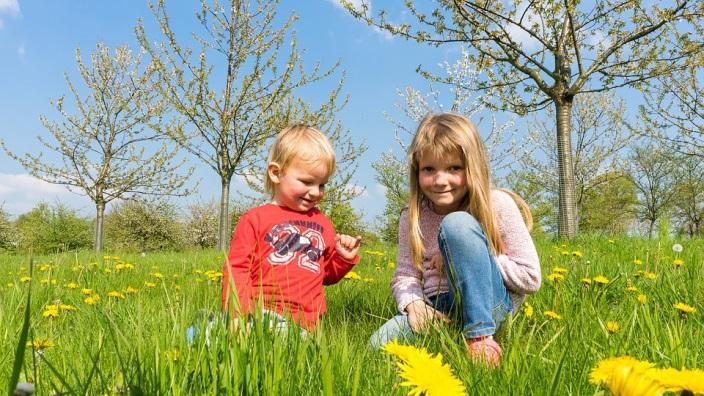 2442 day ago
Notice that the weather has started to warm up and flowers have begun to bloom; more birds are also heard chirping outside which only means one thing – spring is here and it is the season that brings a relaxing ambiance as well as the beauty of blooming greens and flowers; this is also the time when you can freely enjoy the season by engaging in fun family outdoor activities that everyone will definitely love. Spring is one of the best times to have your kids go out and play since they have been cooped up in your home for most of the time during winter, and if your children have the Whistlecopter's LED copter, the more fun everyone will have when playing outdoors. Before we start listing down the many activities that your children and the family can do during this season, here are a few interesting facts about spring that you and your children may be interested in:
The very first day of this season is called Vernal Equinox where vernal means spring while equinox means equal night in Latin.
Equinoxes for both spring and fall are the only times in the year when the sun rises east then sets in the west. |





The first flowers that bloom in springtime are usually lilies, dandelions, lilacs, daffodils, and irises.
In Mexico right at Chichen Itza, the Mayan used to greet the first day of spring with their celebration, "The Return of the Sun Serpent. The evening of the Spring Equinox will let people see the setting sun create a triangle-like shadow on the El Castillo pyramid that looks just like a snake descending from the sky, or their feather serpent god named Kukulkan.
During springtime, birds are generally more vocal unlike other seasons since they sing more to attract male birds while also warning away their rivals.
Now that you and your children have learned some interesting facts about spring, here are some fun springtime activities that your children can engage in during this lovely season:
Head out for a walk
This season offers warmer weather as well as more sunlight which is why it's a great time to walk around and explore new paths or trails. Add some fun to this by doing more activities such as singing and geo caching, or you may also bring along a pedometer so you can count how many steps you have taken while walking.
Explore Various Parks within the Area
Spring is the perfect season for families to spend a few hours of fun in the park; it is the time for everyone to see all the blooming flowers while enjoying the warm weather. Exploring parks can also be more fun if you bring a picnic packed lunch, blankets; colourful sidewalk chalks, and even kites for an enjoyable picnic. Since the weather is nice and sometimes windy, your children will definitely love flying colourful kites and compete just to see who can make these fly the highest. For the best picnic day ever, don't forget to bring the LED Copter from Whistlecopter with you so you can have more enjoyable games to play as you run around feeling the fresh spring breeze.
Start a Garden
Spring is the best time to grow beets, beans, as well as tomatoes so why not start a garden in your backyard and have your little ones help out? Instead of just getting a little pot of basil from the grocery store, choose a fruit or vegetable that your children love so they can plant this from scratch then watch it grow; if not vegetables or fruit, you may also plant colourful flowers instead. Just remember to grow plants that are in season; if you are not sure which plant is best for spring, you may ask the local gardening expert for some assistance.
Go Hiking
Spring is a great season for everyone to get active since it's not too cold and not too hot. Go hiking together as a family so you can explore new places then start a scavenger hunt along the way. While doing this, encourage your children to learn new things such as the different kinds of flowers, plants, and trees around; turn this into a simple guessing game to make things more interesting and enjoyable. The best activity for children is to learn about the world and their surroundings while going out and exploring with you and the family.
Pick flowers
Walk around the neighbourhood or at a local park and have your little ones collect fresh spring flowers that come in various colours, shapes, and sizes; however, you should remind your children about the rules and obey these especially when there are signs that strictly state "no picking flowers", or when neighbours do not allow this.
Try Sleeping Outside
One of the most exciting things to do as a child is to sleep outdoors, so let your children experience this now while the season is perfect. Prepare your sleeping bags; flashlights, as well as snacks then help each other put up a tent in the backyard to fully enjoy the experience. Before sleeping, have a more enjoyable time with the whole family by playing with the LED Copter toys that you can shoot up and will shine bright like fireworks or UFO's up in the sky.