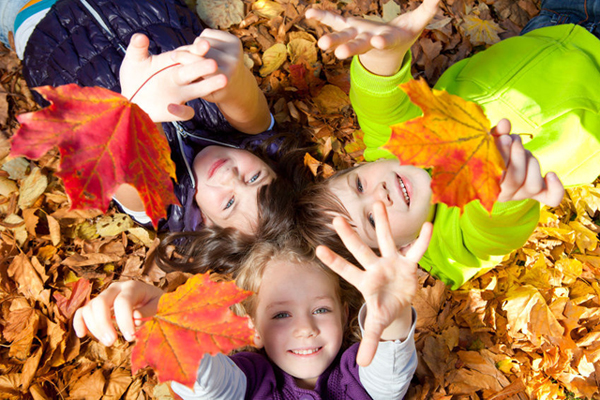 2563 day ago
Summer has slowly moved behind us but that does not necessarily mean that we can't continue to have fun outdoor adventures. The crisp and relaxing autumn days are just around the corner where you and the whole family can throw on a comfy sweater then head for a family adventure that everyone will definitely love and enjoy.
Since autumn flies by in a rush, it is best that you and your kids take advantage of the great weather and the change of season. Some of you have the fantastic array of leaves going from yellow to red to look forward to. Here is a list of fun activities to do this fall:
Head for the Local Orchard and Go Apple Picking
Having a taste of fresh fruit is wonderful, but what makes it even better is if the fruit is picked straight from an apple tree. When you and your kids have picked enough apples, you can head back home and find some classic and delicious recipes like cheesecake-stuffed baked apples or apple pie or tasty apple ring pancakes that you can make with your kids for the whole family. Your kids will surely love this sweet treat since they personally picked the best apples for this and maybe even participated in some way to help make your tasty treats.
Dive into the Autumn Foliage
Want to make some great memories this fall? Head out with your kids, grab a rake and let your kids help gather the leaves. They will definitely enjoy this task since they know that once they have gathered most of these leaves, they will get the chance to jump into the earthy pile of crackling foliage and have family fun; you might even join them. Your family will surely have a memorable time when they play outside during fall, and it is something that kids usually remember every year as the days pass and grow much shorter. Piling up all the leaves all over again just to jump into it is definitely one memorable and fun time that you wouldn't mind doing each year.
Everyone, including your kids, enjoys the colours of autumn, so find a scavenger hunt list that you can print out or maybe create your own list that you can use. It does not matter if you go on a hike to enjoy or just have your scavenger hunt right in your backyard, this will surely be a great adventure that you and your kids will definitely enjoy.
Go On a Pumpkin Picking Mission
When you say fall, this only means that it's pumpkin season, so expect to see a lot of pumpkin products such as food, drinks, desserts, and more, in numerous places such as restaurants, grocery stores, coffee shops, and other similar establishments. During the season, you will also get the chance to find whole pumpkins all over town and your kids will definitely enjoy pumpkin hunting at this time. Whether you head out to a pumpkin patch to have your kids pick out their own pumpkin, or have them choose a good one from the store, doing this together with your kids will definitely make it more enjoyable, plus you get to spend some quality time with them too.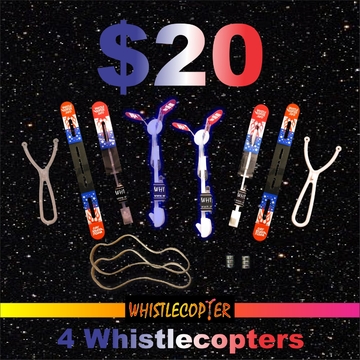 When the weather is cool and dry, expect less bugs and also, less people; this is how it is during autumn which makes it the perfect time to go camping to enjoy the beautiful surroundings and each other's company. When you go camping with the kids, remember that the weather will be colder than usual, so take your camping gear for the cold weather to stay comfortable, warm, and cosy during the crisp autumn air. During your camping trip, one great thing to take with you is the LED Copter from Whistlecopter so your kids and the whole family can play with these at night to see its beautiful flashing LED light as it flies high in the sky.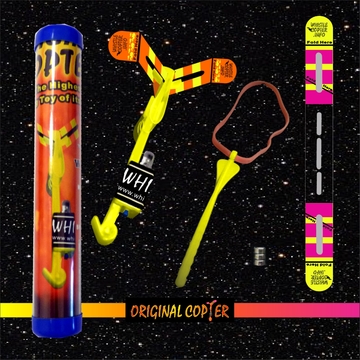 Kids are generally open-minded so when you give them cool toys from Whistlecopter, they will surely get more creative with these. Let your kids enjoy and create their own games using the LED Copter and have them try launching these amazing toys up in the sky. Hold a little contest for them and see who can make their LED Copters fly the highest; plus, you can also have them practice different tricks using the LED Skateboard from Whistlecopter or their led bubble guns.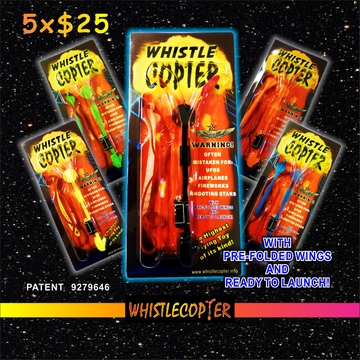 If you plan to host a big party or event during this season where you will invite a large group of kids, it'd be smart to take advantage of the LED Copter wholesale offers and use these cool LED Copter toys as gifts and souvenirs. Whistlecopter offers a wide selection of toys that children will surely love. Also, this is the only company that is an authentic LED Copter wholesale dealer, for the Whistlecopter so call 305-785-4048 for any LED Copter wholesale inquiries.