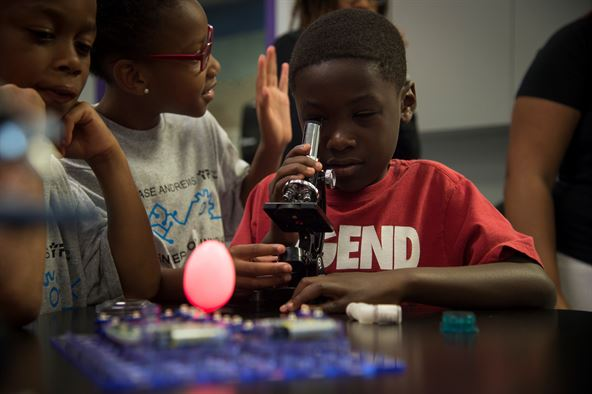 473 day ago
We are all aware that toys are some of the things that will help your children grow and develop  their brain; however, not all toys are created equal. Some mainly provide entertainment while others provide more learning and education for the little ones. As a parent and consumer, it is essential to be very particular when selecting which toys are best for your children since they will greatly depend on your judgment until they grow older.
Since learning starts at home, brain-enhancing toys are some of the most important things your children should have. These toys are fun while enhancing learning skills. Your little ones will love and enjoy some of these. Below are some of the best learning toys for children:
Toy Microscope
The world offers a lot of amazing things, and a lot of these are not visible to the naked eye. However, with a toy microscope, children can now examine even the smallest of things. Toy microscopes can commonly magnify objects up to 400x. The best thing about this kind of toy is that it is one of the great ways to introduce microscopy and microbiology to your little ones; plus, it helps improve one's skills in solving problems and observing the environment. Additionally, the toy microscope can help children appreciate nature even more because they can see and  discover a lot of wonderful things with their microscope that of course cannot be seen with the naked eye.
Quiz Bee Game
Quiz bee games are some of the things that children enjoy the most because this is played in groups. With this game, families can experience a lot of fun and excitement by challenging themselves in answering various questions about math, science, reading, arts, and more. The objective of this type of game is to be the first one to give the correct answer and the one who gets the highest number of correct answers wins. This is a fun way to learn general information and to encourage children to appreciate learning; plus, it helps develop and strengthen a child's cognitive abilities. It also helps children to become competitive.
Human Body Model Toys
The human body is complex especially once we learn about how each organ works, and if your children are fascinated by this, a toy that replicates the human body is a great item for them. These anatomical models vary in sizes and there are a few models that allow users to assemble the organs. This is the perfect learning resource that will help them have a better understanding of how each body organ systems work such as the cardiovascular, digestive, nervous, respiratory, and skeletal systems. Moreover, it is also a great toy for the young ones to learn how to love and care for their bodies.
Maxi Sling Shot Whistlecopters
The Sling Shot Whistlecopters are among the best educational toys because they are not only educational, but  also offer fun  for families and friends that play together. These toys encourage everyone to play outdoors, which allows a child to learn how to explore and observe their surroundings, gain self-confidence, socialize with others, as well as develop various physical skills.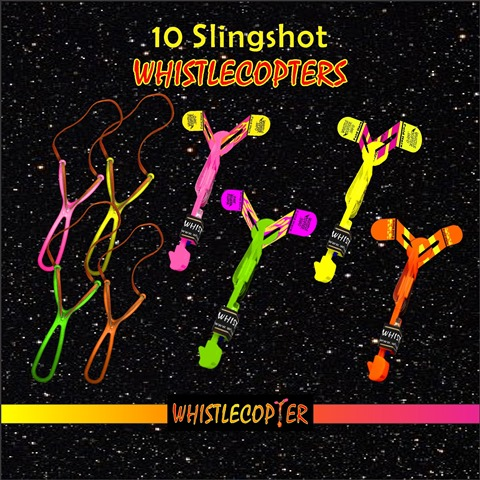 Whistlecopter offers a set of ten Maxi Sling Shot Whistle Copters that come with 8-inch rubber bands featuring assorted colors. They whistle on the way up. The wings of these toys also have various designs which make each one of these physically unique and one-of-a-kind and each looks different coming down from the sky. The Sling Shot Whistlecopters are also easy to launch, plus these can also reach a height of 200 feet in the air. They can also be seen from a quarter mile away because they have the brightest led light!