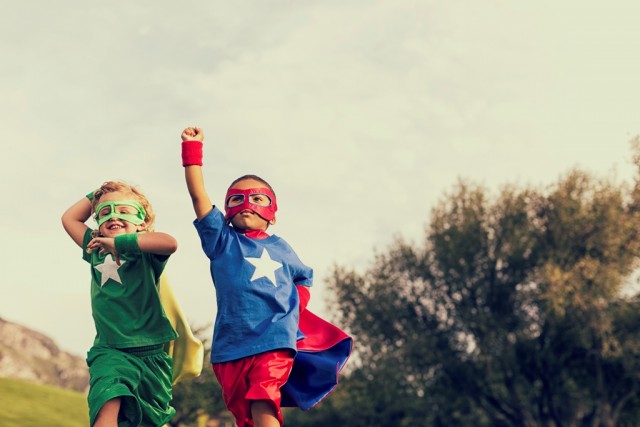 2695 day ago
We can't deny the fact that kids love toys and this can be seen when you take them to a toy store. You will see that glimmer in their eyes when they step into the brightly-lit and colorful place and see the plethora of stuffed animals, robots, blocks, and dolls available. Keep in mind that toys are not only for games and fun when it comes to the kids; these items give the kids a chance to learn a thing or two, and having a couple more toys in their possession will definitely give more chances to learn.
The best toys that will allow your kids to learn will be something that engages their senses, spark their curiosity and imagination, and will also allow them to interact properly with others. If you are wondering exactly how these toys can actually help develop the kids, here is a list to give you an idea of how these toys can actually help:
Toys Help Kids Develop More Self-Confidence
Kids automatically gain self-confidence when they play with toys and it eventually allows them to develop a sense of power; this is most evident when they are able to successfully finish a puzzle, ride a bike without falling, or when they successfully blow a bubble. During these moments, it's best to acknowledge their accomplishments since it boosts your kids' self-confidence while simultaneously letting their self-concepts increase.
Helps Develop Physical and Communicating Skills
Once a child learns how to crawl, reach, climb, run, and balance, they're already developing their gross motor skills while fine motor skills are enhanced when the kids start handling small toys. Toys also help the kids learn how to communicate with others and it has all started when you began playing cooing games with the children, which had eventually advanced to more practical levels of communication just like when they share make-believe stories, as well as jokes.
Develops Cognitive Concepts
When kids play puzzle games, they learn how to solve problems through playing; they also end up learning all about colors, sizes, shapes, as well as numbers. When the kids move on to higher levels of thinking, they will start playing games in a more stimulating and interesting environment.