2870 day ago
Children learn and gain their knowledge from various influences that surround them and as they grow up, these influences will help establish and form the many habits that will be with them throughout their lives. Additionally, introducing a healthy lifestyle to your kids as early as now can help shape themselves for a whole lifetime of good and healthy habits.
Here are a few ways you can help and lead your kids towards a healthier and better lifestyle:
Change is not only difficult for adults, it's also just as challenging for children; an extreme makeover doesn't always work for everyone, so instead of going for this method, focus on changing a single habit at a time then watch the positive changes as they progress over time.
Making large changes that are unrealistic can be a little too overwhelming which eventually results to failure in achieving your goals; remember that little changes will instantly boost your kids' confidence which in turn, will result to more positive changes.
Empower your Children to Make Healthy Choices
Teens and kids feel empowered when they have a sense of ownership and control, so it's best to involve them during meal timeplanning, cooking, and even grocery shopping to entitle them to take responsibility for what they eat.
Teach your kids how to read and study the food labels plus give them various resources for healthy recipes and the like; keep in mind that cooking and shopping are vital skills that kids need to learn to enable them to choose healthy options when it comes to a variety of things.
Get them Out and Involved
This is another way you can build healthy lifestyle habits as a whole family; go out with your kids and play various games in the yard, or go on hikes just to get yourself outside to have fun while exercising at the same time. Involving your kids in sports or any other physical activity can help develop their coordination, as well as vital social skills which they can't really learn just by sitting in front of the TV or a computer.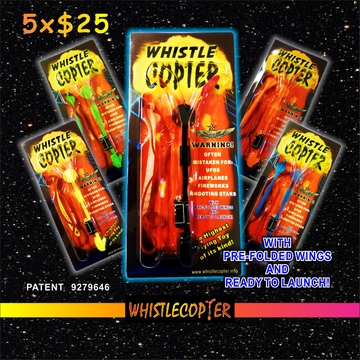 Teach them the joys of sports and playing outdoors so they can appreciate exercise and consider this as a fun activity and not a 'chore'; aside from this, you can have your children play with their Original Copter toys and run around in the garden trying to catch these simple yet amazing toys. Aside from getting some exercise out of running while playing with these Original Copter toys, you can also use it for de-stressing since you can play with these at night to see the really bright LED lights that like fireworks in the sky.