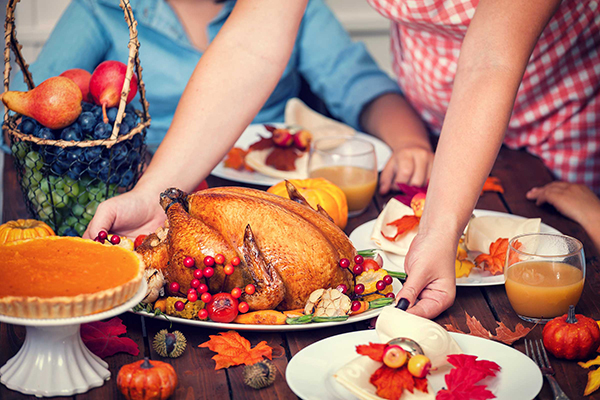 2502 day ago
Preparing for Thanksgiving is a big and tedious task. It's already less than two weeks before the day and it may seem like there's a lot of time to prepare. however, it will be a lot more helpful and convenient if you get some things done in advance. If you begin working on some preparations little by little starting today, you will surely have a smooth-sailing celebration and fun family time without having to rush doing tasks at the last minute.
Here are some great tips that can help you when preparing for the occasion:
If you're holding a party, it is wise to create a "prep list" where you can see the order of all the tasks that need to be done prior to Thanksgiving Day. This is to keep everything organized and easier for you. Aside from the prep list, prepare a guest list, a menu plan, a grocery list, and a list of activities that will be done on the occasion.
Start Early on the Non-food Preparations
Other than the food, you will also need to prepare the serving dishes, additional silverware, and table napkins, as well as extra chairs and tables especially if you will be inviting guests. If needed, you may also start ironing your tablecloth, wash and dry the silverware and dishes, do the grocery shopping, and clean the house. Do all of these at least a week before Thanksgiving Day; distributing the work on different days will make things less overwhelming. Also, if you will be hosting a Thanksgiving party and will be inviting some children, you can start preparing some great toys like the Original Copter for them to play and have fun after dinner.
Check the stock of food in your freezer and pantry, then list down the items that you will need to purchase. While it's early, you can begin shopping for the non-perishable materials such as flour, sugar, canned products, and dried herbs and spices. Early shopping will help you avoid having to go through crowded stores and sold-out merchandise in last-minute shopping trips. Another tip to prevent overspending is to shop with a fixed budget and a list of items that you only need.
Don't forget to take a breather as you prepare for this special holiday. Your mind and body need a break once in a while so they can work better. Feel free to spend a few minutes having a stretch, reading an article, watching TV, or why not take some time off and ask your children out to play with the Original Copter. They will surely look forward to play time after they help you out in the preparation.
Prepare Some Dishes Ahead
Cooking dishes for an occasion is a time-consuming task, especially if you will be inviting a crowd. Consider preparing the food that you can cook in advance such as mashed potatoes, dips, spread, sauce, and desserts. For the vegetables, you can wash, dry and, cut these and store them in individual plastic bags in the refrigerator to keep these fresh.
The secret to a successful Thanksgiving preparation is to know when you need help. If you have a lot to do, gather the children to do the easier tasks, then call some people who can help you get some of the other tasks done. If you do not have all of the supplies such as pots, pans, dinnerware, or additional chairs, you may also borrow these from a friend, a neighbor, or a rental company. Being the host of the occasion doesn't mean you need to buy everything you may need, and it also doesn't mean that you can't ask for help.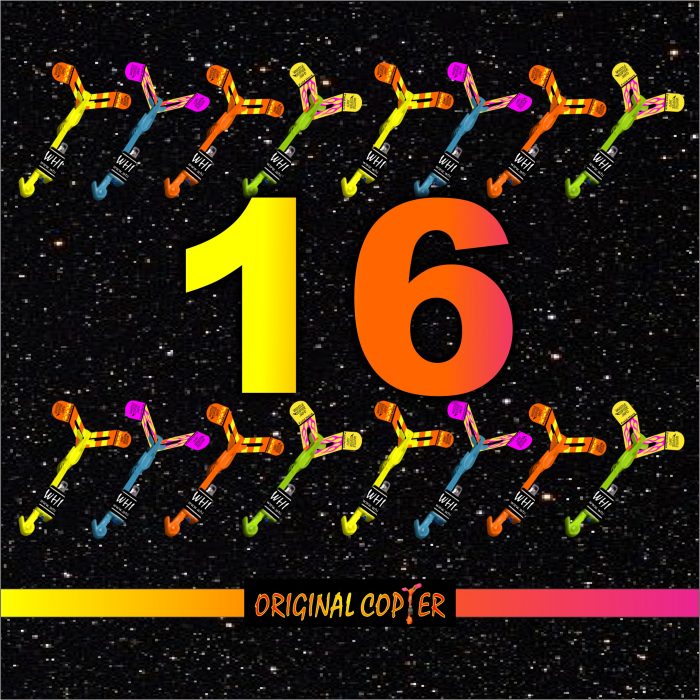 Since you will be preparing for this special occasion earlier, you will have more fun time available, so why not spend it with your children and play with a cool Whistlecopter toy like the Original Copter. This is not only very durable, but it's also one of the most amazing toys that will surely bring fun to the whole family.