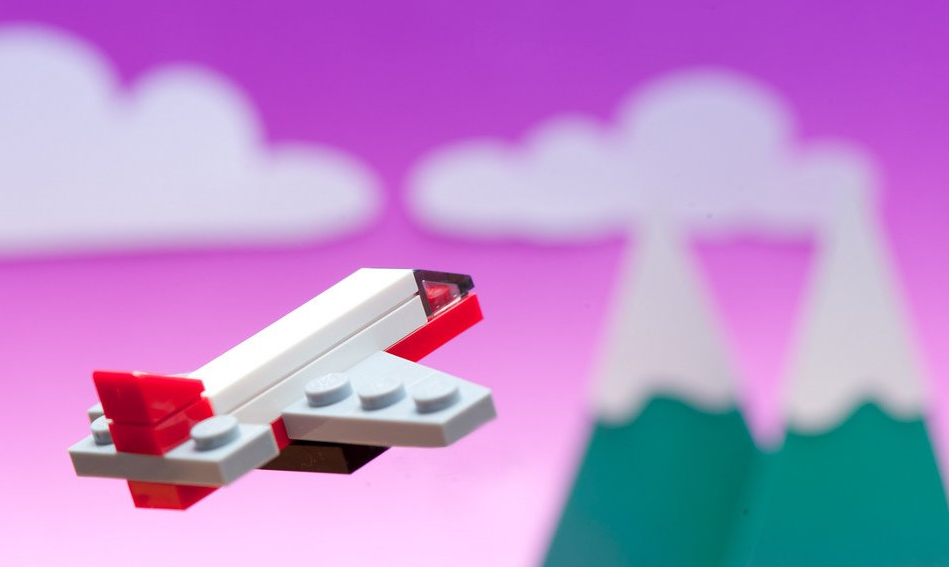 359 day ago
Flight science is totally attractive for children and adults.  Flying led copter toys provide a fantastic way to have fun and encourage your interest in aircraft, flight science, and flying, etc. During childhood, kids learn many things and enjoy their life more by playing with led flying toys like remote controlled helicopter or airplane etc. They also can play with rockets, paper kites or paper airplane. All of these flying toys provide hours of fun
In the age of technology, many scientists use their skills to make electronic flying toys.
Original Led Copter:
In the age of technology, a vast variety of toys are available in the market. But the Original Led Copter is one of the best toys in the world. It provides many benefits to all and improves the health of your children. Your children will have fun while exercising and working on their hand eye co-ordination without even knowing it. It will help bonding as a family because it is as much fun for adults as children. The Original Led Copter can fly up to 200 feet and looks like fireworks in the sky. The wings on the Led Original Copter are the very best and will not flap in the wind as most copies do. Helping the Original Led Copter reach that height is the exclusive viper launcher and 7 inch rubber band. The LED light on the Original Copter is the brightest of any flying sling-shot helicopter. Also the Original Copter has multiple wing designs so each differently colored Led copter will have a different wing design so each one will look different floating down from the sky. Once it reaches its height of 200 feet it will float down slowly enough for you to catch it and launch again. You can easily buy the Original Copter from any store or online.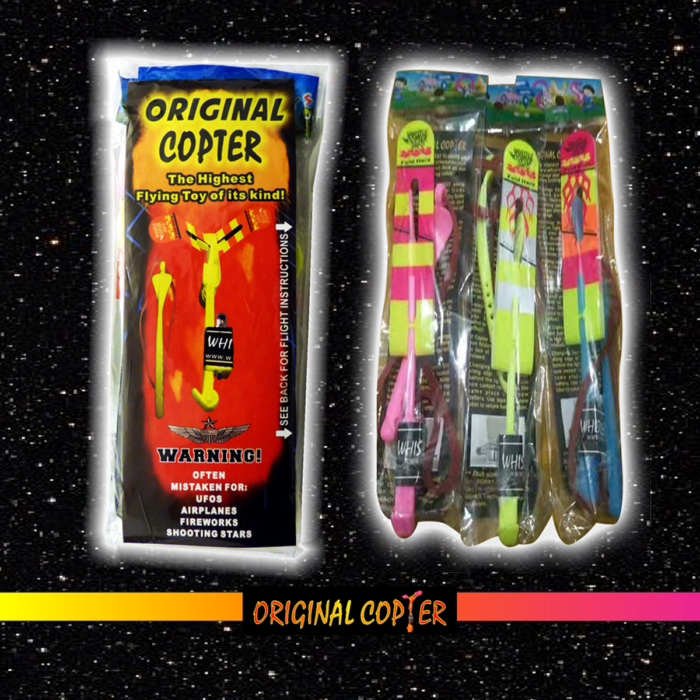 RC Helicopter Quad Copter:
The RC Helicopter Quad Copter is one of the most amazing and smallest drones in the world. It is very exciting and can easily fly indoors or outdoors. Durability and portability is the main quality of this RC Helicopter. It is available in many colors and designs. First, you must read the instructions to help you get started but after that you can fly it easily.  You will have a lot of fun when you understand all the tools and tricks to fly it in the air. You can easily purchase it at a reasonable price.
RC Helicopter Flying Ball:
The third most amazing flying toy is the RC Helicopter Flying Ball that is portable, durable and is available at a good price. It provides 12 minutes of flying time after a single charge. It is a great RC toy for beginners. The flying Ball has blades that are enclosed in a ball. So you can protect this ball when it hits the wall or the ground. The main characteristic is that it is stable while flying. You can control all its functions through remote control.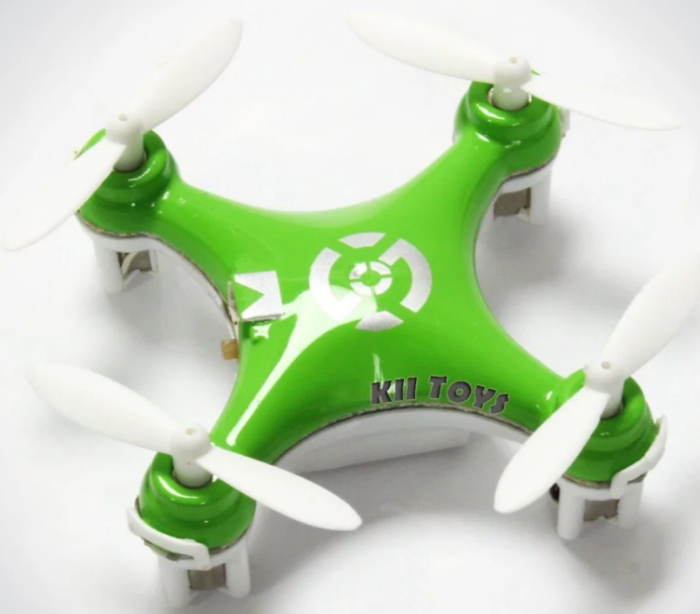 Fold N Fly Paper Airplanes Kit:
Flight science and creativity are both included in Fold N Fly Paper Airplanes Kit. Children must follow instructions that are in the kit. By following these instructions children can make a paper airplane and then decorate it with stickers. The stickers are also included in this kit. Paper airplanes provide the chance to discuss and introduce the science of flight. Most 10 years old kids enjoy making paper airplanes. However, they do not last for a long time but are a lot of fun.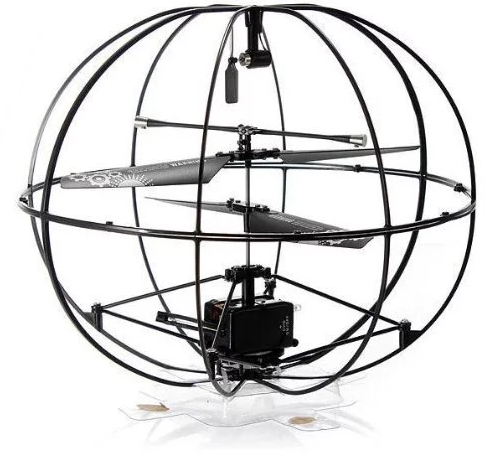 The Magic School Bus- Soaring into Flight:
The magic school bus, flight science kit consists of everything that is needed for kids to have all kinds of fun. It includes everything that is needed for a flying glider. Children can use any or all of the toys just mentioned to improve their health while having a lot of fun.