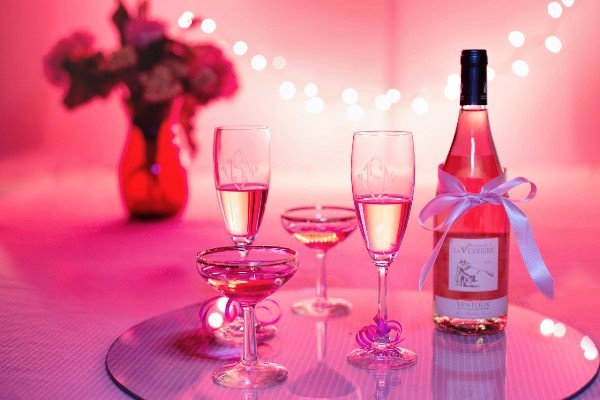 1761 day ago
Valentine's Day is just around the corner and most likely, you're seeing a lot of people getting ready for this special day. Do you already have plans for your celebration? If not, you can spread the love by hosting a party and inviting your loved ones, friends, and others to join in. Your Valentine's Day celebration doesn't need to be grand and you don't need a lot of planning. Remember that this is simply a day for love and happiness, so a simple celebration that everyone will enjoy is enough to make it a memorable day for all.
With that being said, here are some Valentine's Day party ideas to make your celebration more enjoyable.
Do it the Old School Style
Set a Valentine's party at a nursing home. Ask your relatives, neighbors, friends, or a class to create Valentine's cards to let the residents of the nursing home know that they're special. Ask the activities director what kinds of party food, activities, and Valentine decoration you can prepare to make the whole celebration a memorable one. The residents will surely be excited to receive the cards and feel the love from the cards they read.
Prepare A Get To Know You Party
Do you know those people whom you met, but never had the chance to spend more time with? Now is your chance to get to know them. Host a Valentine's dinner and invite your acquaintances over. Serve delicious meals and spend the afternoon or the evening with them in a very simple yet fun way. For your children, ask them if there are people they know but don't get to hang out with, and you can invite them over as well. You can plan a little activity after each course for everyone to get to know each other. Some activities that will help you and your guests know each other more  might be name bingo or two truths and a tale.
Exchange Valentine's Cards
Valentine's Day is all about sharing and spreading love, so encourage your party guests to create cards for each other. If you want, you can make some time for a fun crafting session during your party. Prepare some materials for everyone to use and let them bring out their creativity by designing their own cards and writing the things they'd want to tell their friends and loved ones.
Send Love to Other Children
If you want to give a twist to the tradition of exchanging Valentine's cards, you can encourage your party guests to send gifts and cards at an orphanage to spread love and care for others. They can sign up to bring school supplies, toiletries, and toys along with the cards. Before you go for this plan, contact an adoption agency or a local church first to know where you can send the cards and the presents. Also, it's best to let your guests know about the orphanage and where you plan to send the gifts.
Create a Message Board for Heartfelt Notes
Another fun way to spread love during your Valentine's Day celebration is by having everyone write short messages and collect all of these on a huge board. To do this, all you have to do is prepare a large message board and a lot of red & pink Post-Its. This is easy to prepare since you'll only need a poster board, ribbons, and crepe streamers. With these materials, design the poster board and add various elements such as hearts to give it a Valentine's Day vibe. During the party, let your guest's write messages of love then post it on the board. The sweet notes will definitely melt anyone's hearts.
Give Candies
Party gifts are some of the things that make celebrations memorable for everyone, so why not give them a bag of candies this Valentine's Day? Fill loot bags with assorted gumballs, chocolates, and hard candies. It's also up to you if you want to check out candy recipes online and try making your own.
Play with the Whistlecopter
Parties are never complete without the Whistlecopter. In the evening, spend time with your guests outdoors and play with this amazing toy. It appears like UFOs and fireworks in the sky since its LED lights are the brightest. Aside from that, it is the only copter that reaches a maximum height of 200 feet while whistling on the way up. It comes with a supersize sling shot and 8 inch rubber band, super glow wings. An instruction card is also included in each package for you to see how to properly use the toy and achieve its highest flights.
This toy has a PATENT and Trademark which shows that it is an authentic product from Whistlecopter, and that is made from materials that are of highest quality. With that, the wings will not flap in the air when you launch it. Instead, it will spin down to you after hovering so you can catch it and launch again.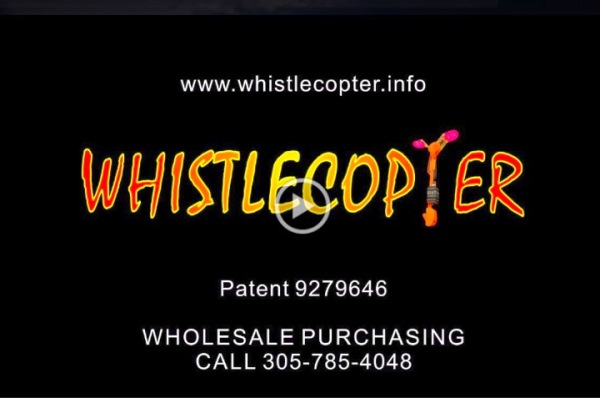 Click on the photo to watch the video to watch the Professional Wing Folding Video!