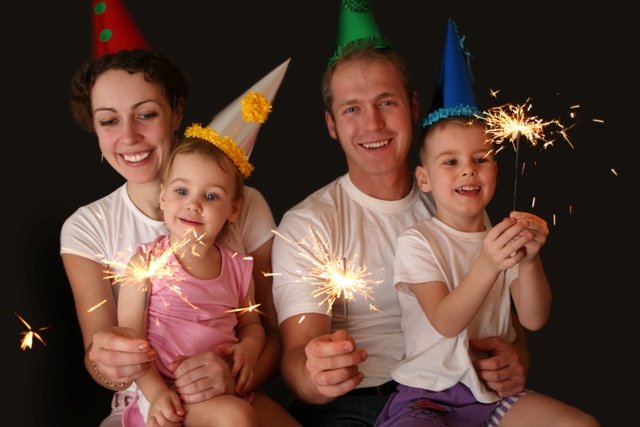 2531 day ago
It is believed that what you do on New Year's Day reflects what you will most likely be doing for the whole year which is why a lot of people have superstitions for this specific day. If you're recovering from a fun party from the previous night, then your year may be full of fun memories or you may also lose a lot of weight if you work out on the first day of the year. Here are some fascinating superstitions that you may want to practice even for those who do not believe in superstitions but want to be entertained.
"New Year Babies" or babies born on the first day of January are known to be very fortunate and lucky since it is said that they will have good luck in life which they will also bring to their family as well.
Do not cry on New Year's Day, even if your favorite sports team was defeated in a game. This could bring sadness and frustration for the upcoming year. Instead, be happy and upbeat! You can do this by playing with the led copter Whistlecopter toys with the family and enjoying each other's company.
Kissing at midnight is one of the things that most people do once the New Year arrives since it is believed that this ensures closeness, love, and affection for the next twelve months. If you happen to be alone at this time, you may also kiss your pets.
It is also known that the first person who enters your home will influence the upcoming year for you; ideally, the person should not only be good looking but also tall and dark so you will have good luck throughout the year.
A lot say that you shouldn't do the laundry and the dishes on New Year's Day since you will be washing away luck and this can also cause the death of a family member in the upcoming year. Do the laundry and dishes before January 1 or instead, do these on January 2. Some people also believe that you should not wash your hair due to the same reasons.
Keep all doors and windows open to let the old year escape and to welcome the New Year. Also, do not take anything out of your house on the first day of the year since this will bring the good luck out of your house.
Eat food that are known to bring good luck; you should eat twelve grapes, one for each month of the year, and pork since pigs root forward when they eat. To have a prosperous year, make sure to eat black-eyed peas, lentils, as well as green leafy vegetables like cabbage since these resemble money.
The reason why there are fireworks on New Year's Day is because it is believed that making a lot of noise scares away the evil spirits; this is done to bring in the New Year without evil spirits lurking around. This is also the reason why the church bells are rung at midnight.
Do not break anything on the first day of the New Year since it will also influence your fortune for the entire year. Breaking things is considered as a bad omen and it means destruction in the upcoming year. To make sure that nothing will really break on this day, always be careful and if you want to have fun, play with the most durable toys around – the led copter  Whistlecopter  !

This led copter is made from high-quality materials so that they do not easily break. If you will be hosting a huge party and would like to bring in the New Year with a lot of fun, it will be a great idea to take advantage of the wholesale LED Copter, Original Copter wholesale, or the Whistlecopter wholesale; just contact 305-785-4048 for bulk order of their led copter.