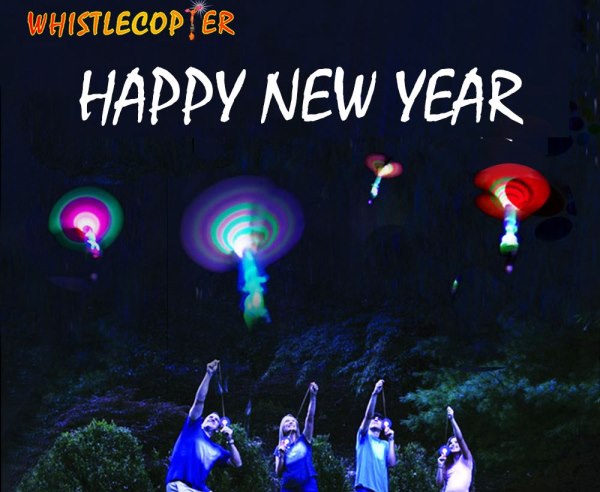 1810 day ago
Can you believe that the year is about to come to the end once again? Time flies really fast and 2019 is just around the corner. It's time for partying and for everyone to welcome new beginnings. On New Year 's Eve, people either attend or host a party. If you plan to host a party, you definitely want to make your celebration unique and more memorable; turn it to something that your guests would talk about even in the next coming years. By setting colorful decorations, preparing good food, and planning fun activities, you can have the best New Year's celebration ever.
You don't need to spend a lot to host an enjoyable event. In this article, we've made a list of some games and activities that are sure to entertain guests of all ages. This one is a combination of activities that require physical movement and ones that won't need you to ask your guests to leave their seats.
Guess the Resolution
The game involves matching a resolution with the person who wrote it. Upon the arrival of your guests, let them write down one of their new year's resolution on a small piece of paper. Put a number at the back of each resolution. On a separate sheet of paper, write the number and match it with the name of the person who submitted it. During the party, ask each of the attendees to pick one piece then let them guess who wrote the resolution. Once all of them have all guessed, read the correct answers and see who makes the right guess.
Scavenger Hunt
Scavenger hunt is a common theme game in a lot of occasions so why not do it on new year's eve too? Hide some items that symbolize the New Year hide them around your home and the backyard. To give you an idea for what to add to the list of things to look for, you can include steamers, party hats, plastic champagne glasses, a clock, chocolate coins, a 2019 calendar, or silver bells. The one who can find most of the items wins the game.
Musical Chairs
This is a classic party game that everyone enjoys. Arrange the chairs in a circle; the number of chairs should be less than the number of participants. Let the players walk and dance around the circle of chairs while the music plays. When the music stops, players should rush to sit down. The person who fails to sit is out; and for the next round, another chair is removed. The process repeats until one person is left. To give this game a new year's twist, create a music playlist with some of the popular songs of 2018.
Month Guessing
Find some old magazines and newspapers from the past year, cut out articles and photos of certain occasions. Ask your guests to guess which month the event took place. Give a prize to the person who gets the most correct answers.
Predict the Future
Again, use magazines and newspapers from the previous year. Go through these then choose pictures of politicians, sports events, release of new products, and other interesting things. Next, ask everyone to predict the future based on these events. This is one great way for your party guests to start conversations and get to know each other.
Funny Faces
Take photos of your guests then have them make funny faces. Let them know that there is a prize for the one who can make the funniest face. Once you're done, transfer the photos to your computer then ask everyone to gather around the monitor. Or, you can use a projector (if you have one) so you can display the photos to all of your guests.  The winner will be judged based on which photo gives the greatest laugh.
Make a Wishing Wall
Thinking of your wishes and how to achieve these is a great way to start the New Year right with your family and friends. Have a vacant wall and prepare some colorful Post-Its so everyone can write their wishes and stick them on the wishing wall. Later, you can take photos of this and see each other's wishes.
Play with the Whistlecopter Toys
Make your New Year celebration fun and unforgettable by playing with the Whistlecopter. This amazing toy can reach a height of 200 feet while whistling on the way up. It emits the brightest and most colorful lights, making these look like beautiful fireworks in the sky. Each Whistlecopter is individually packed with the exclusive Viper Launcher, 7-inch red rubber band, and instructional card. It features the Super Glow Wings that is brighter than ever. Moreover, it has the Patent and Trademark that shows its authenticity.
Don't forget to decorate your home with Whistlecopter's LED Balloon for your new year's eve party. These have the brightest LED lights and can also be placed anywhere in your home. Also, you can reuse this for other upcoming events.