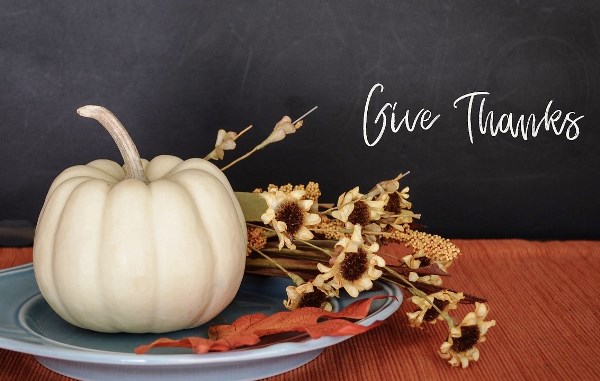 1844 day ago
Thanksgiving is a hectic holiday – you'll have to think of a nice and special setting for the table, bake pies, prepare the turkey, and that's just getting the beginning. If you plan to host a party that will bring in quite the crowd, it will be great to have some fun activities and games to keep everyone entertained as you wait for the pie and the turkey to be ready. What makes these games more enjoyable is the fact that both children and adults can join in the fun. These are also great ways for everyone to bond and have more fun after Thanksgiving dinner. Here are some  enjoyable Thanksgiving Day games that you can prepare for your guests:
Turkey Bowling
If you've previously done Halloween-themed bowling, then turkey bowling will just be as fun and easy. Instead of decorating your bowling pins with ghosts' faces, you'll be creating turkey bowling pins to make it perfect for the celebration. The things you will need include colorful construction paper, hot glue, brown plastic cups, googly eyes, and a small ball. You can also use a pumpkin to replace the ball if you want your bowling match to bring in the autumn spirit. For the game's setting, you can stack the turkey cups into a pyramid, or you can also go for the usual bowling pin structure. Whoever knocks down the most number of pins after a few rounds is the winner.
Thanksgiving Scavenger Hunt
Thanksgiving is a great time for a scavenger hunt. Hide some paper turkeys in different areas of your home, and then give your guests a list of clues where these can be found. Besides paper turkeys, you can also hide some craft feathers for more variety.
Turkey Trot
Since everyone associates Thanksgiving Day to turkeys, encourage your guests to go outdoors for a game of turkey trot. Since this is a game that requires teams, it's more fun to have more participants join this game.
Pumpkin Tic Tac Toe
You might be surprised that the miniature pumpkins used as festive decor can also be utilized for various activities. Challenge your guests to a game of tic tac toe, but make it more fun by preparing cards that feature designs related to the celebration. The best thing about this is that it's easy to set up and it can be reused for the next Thanksgiving celebration.
Thanksgiving Trivia
Keep your guests entertained by sharing trivia that's new to them. Check out some fun facts about Thanksgiving online to get more ideas for your Trivia game. Create trivia cards then stack them on the table for your guests to check out. While having dinner, you can have a fun quiz to see what they have learned from the facts that you shared.
Conversation Starters
This activity is less of a game, but it can be a great way to spark conversations among your guests. Before dinner, write a set of interesting questions that you think would be great for acquaintances. You can also have everyone write some of their own questions, then collect all of these in a bowl so they can pick one during the celebration. Some questions you can include are the following: "Which countries would you want to visit?" or "What's something that a lot of people don't know about you?"
Find the Stuffed Toy Turkey
For this game, you will only need a blindfold and a stuffed toy turkey. Blindfold one child, then hide the turkey. Remove the blindfold afterwards, then have the child search for the hidden toy. To give hints to the hunter, those watching should pretend to shiver from the cold when the hunter is far from the stuffed animal. When the hunter gets closer to it, the other guests should fan themselves. Have other guests participate in the game to make things more fun.
Best Turkey Artist
This is another fun yet challenging game that will require participants to be blindfolded. In this art contest, you will see who can draw the best turkey even without looking. Even the participants themselves would laugh at what they've made after the game.
Have Fun and Play with the Whistlecopter
Thanksgiving is not just about turkey and parties; it's about spending time with your loved ones and being thankful for each other. This is why it's important to remember to enjoy each other's company on this holiday. There are various ways to have fun and nothing beats the fun of playing with the Whistlecopter.
On this special holiday, make the most of your time with family and friends by playing with this amazing toy. Giving your each of your party guests a souvenir will make your celebration more memorable. You can take advantage of a great deal by purchasing some Whistlecopters. Each are individually packed with its own instruction card, 7-inch red rubber band, and the exclusive Viper Launcher. It also has its own Super Glow Wings that emits bright lights. When launched, the Whistlecopter can reach a maximum of 200 feet, and it also whistles on the way up. With the Whistlecopter, everyone will definitely have an unforgettable Thanksgiving celebration.