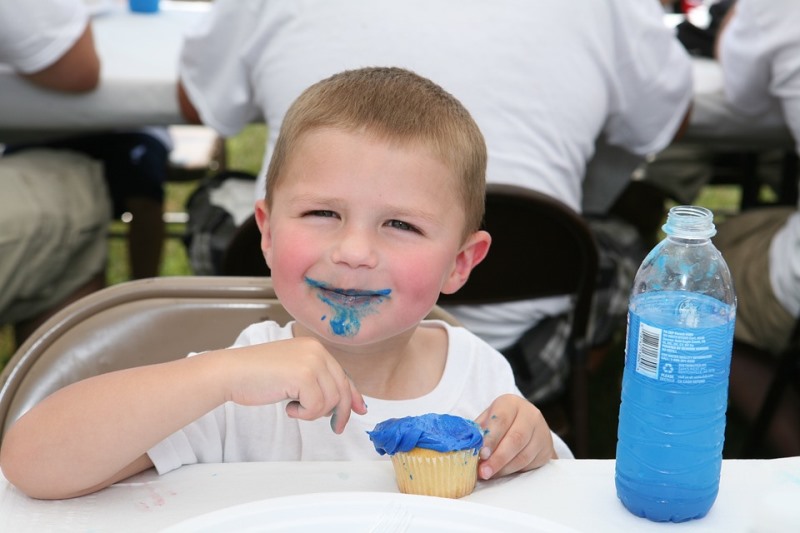 1535 day ago
Every parent wants to give their children the best, so having some advice to follow is definitely a must. This also goes for celebrity parents who want their children to grow up as great and productive individuals in the future. Surely, you may have already witnessed or practiced a few of the same parenting tips, tricks, and advice that some of the most popular parents in the world have given to their children; but if you haven't, here is some effective and smart parenting advice from celebrity parents who take this "job" seriously.
Teach Through Storytelling
Maya Angelou, a poet and author, says that every parent should remember that children are the world's newcomers and are not equipped with the information that they need. These children do not have knowledge on how to function efficiently in this world and it is up to every parent, whether they are famous or not, to provide them with all the adequate information that they need to survive. Angelou also says that one of the best ways to start teaching values and providing children with proper knowledge is by reading so you can know a lot of things. After you've read, make up a story about what you have read: whether it is the queen of England, the mountains, or fairy's, it does not matter what it is all about. If you make an exciting story, your child will be inspired to go out and explore the world to learn more about great things.
Be a good Son or Daughter Yourself
According to the actress Julia Roberts, you are the best role-model of all; so if you are a good child to your parents, your children will also be great children as well. "I try my best to contact my mother regularly." Roberts states since she admits that it would be awful to not hear from her own daughter for about two weeks or more. She also states that she is able to see and understand parenting from a different vantage point and now knows how important it is to teach children proper values and ideas.
Be Accepting
A veteran journalist and also the co-host of The View, Barbara Walters says that a child must be taught before it is too late, and they need to be taught carefully and adequately. Today, knowing that there are so many types of families and ethnic groups around, it is best to teach the little one's acceptance, tolerance, and also compassion. Once they learn the importance of these qualities – if you, the parent, exhibit these traits as an example and good role model – life will definitely be easier and more fulfilling for everyone.
Cherish Every Moment that you have
Salma Hayek, a Mexican-American actress, producer, and former model says that she follows some advice given to her by her aunt, "Put your little Valentina to sleep yourself every night. Cradle her in your arms and sing her to sleep, sit by her side every night." The actress explains that when her daughter was not even a month old, she would do what her aunt suggested; this is because at some point in time, she will not be able to have this type of quality time with her daughter and it will happen even before she knows it.
Bring Everyone Together for Dinner
Michelle Obama says that family dinners are very important and it has become a tradition that the whole family has instituted, especially when they still lived in the White House. She says, "It is a tradition and has made a big difference; no matter what else is happening at that moment, at 6:30, everyone stops all activities and we all come together for dinner." She also said that even when the former President was traveling, his goal was to get back home just in time for dinner. Obama states that dinner time is their moment to connect with their girls, have good conversations, and basically just spending quality time together as a happy family. "I truly believe that having a family meal together is much more vital and critical than what we've ever thought, and that's what my husband and I experience every single day in our home."
Remember, Children will always be Children
"Just roll and go with the flow – our home is full of laughter, life, and even mayhem." This is what Heidi Klum, a German-American TV personality, supermodel, fashion designer, and businesswoman says about her home and how she works on parenting. The model claims that at every dinner time, something spills or there is a mess somewhere; when they wear their school uniforms and have breakfast, food normally gets all over her children's hands and despite telling them a thousand times not to wipe their hands on their pants, they still do. "These are the moments when you just have to roll with it. My home is definitely not like a museum and you can see that children do live in there."
Parenting can sure be difficult and challenging, whether you are a celebrity parent or not; but the thing is, proper communication and understanding are vital for successful parenting. You can also include having quality time with the family too since this is the time when everyone can talk and just enjoy each other's company. One great way to do this is by heading outdoors with the children to play with the Whistlecopter toys which are totally safe, durable, and fun to play with. You can also choose from a variety of Whistlecopter toys such as the LED Copter, Rocket Copter, and the Bubble Gun.