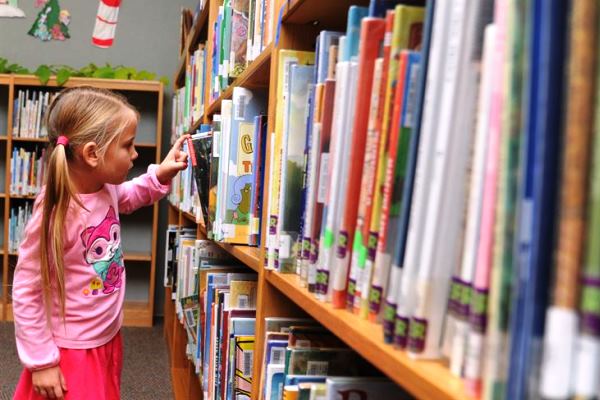 2005 day ago
Children today have a very busy schedule such as school tasks, extracurricular activities, and more. It's good that they can keep an active lifestyle at a young age but tracking their schedule can be difficult especially if they lack management skills. This is why it is essential for parents and caregivers to teach them how to plan ahead, as well as establish an organizational system that will help them be successful in life.
Organizational skills are a great help even enhancing your children's performance in school; plus, it also helps them stay on track when they are at home. However, being organized is a challenge for a lot of children; so to help them lessen their stress due to lack of management skills, we've gathered some of the best tips for making schedules, planning ahead of time, and establishing routines.
Below are numerous tips on how to develop your child's organizational skills:
Make Use of Checklists
Help your children instill a habit of creating a to-do list. Checklists like this can be used for household chores, assignments, as well as things they might need for today. tasks. Making checklists helps them everything they need to get done. You might even include Fathers day on a list. Encourage them to keep a notebook or a small memo pad for listing such items. Once they finish something, tell them to cross the item out of the list; this will help them have a sense of accomplishment. Getting used to making checklists will give them a great advantage in life.
Create a Plan
Once you have a to-do list, pick one thing to focus on. Put three things on the list and see if you child knows which is the most important. This will help your children learn how to strategize and manage their time.
Assign them some Tasks to Sort or Categorize
Assign your children chores such as emptying the dishwasher, sorting photos, and any other tasks that involve planning ahead. These are great activities to assign to your little ones who need to develop organizational skills.
Keep a Family Calendar
Have a large wall calendar for the household where everyone can list schedules, deadlines, days off, family commitments, as well as everyone's major events such as Fathers day. Using this chart, everyone can keep track of each other's activities and avoid conflicts when it comes to plans.
Get a Planner for Your Child
When you purchase a planner for your children, take them with you so they can choose the design they want. Allowing them to have their own planner will make them feel that you consider their time valuable and that you encourage them to set a schedule of their own. While they have their personal planner, remind them to coordinate their schedule with the information on your family calendar to avoid conflicts.
Be Supportive as Your Children Learn Organizational Skills
Have checklists and schedules photocopied then place them on the refrigerator's door to gently remind your little ones to fill out the calendar dates with their plans, as well as to keep papers and other things organized.
Cooking Meals Together
Children learn a lot from cooking, an activity that involves following directions, sorting ingredients, measuring, as well as managing time; these are all essential for being organized. Assign meal planning to your little ones and challenge them to create shopping lists.
Plan Ahead
Before going to bed, your children should pack the things they need for school the following day. Ironed clothes must be ready along with their shoes, socks, and other necessary things. This will help your child be prepared for the next day while also preventing morning confusion.
Encourage Them to Collect
If your children have specific interests such as collecting stamps or rocks, encourage them to sort out their collection. These can be arranged by size, color, and more.
Reward Them for Accomplishing Organizational Tasks by Playing with our Original Copter
It will take some time for children to learn how to break down their tasks into smaller steps, as well as to apply these skills. Assigning them tasks will help them be independent and successful. Learning these management skills can be a challenge for your little ones, so help them establish routines then reward them for all their accomplished tasks. Instead of giving them material things, you can simply spend time as a family playing with the amazing Whistlecopter toys such as the Original Copter.
The Original Copter comes with the exclusive Viper Launcher and 7-inch red rubber band for you to easily launch this up to 200 feet. Each Original Copter also features the new Super Glow Wings which will make the toy look brighter when up in the sky. The materials used to make this toy are all made from high-quality materials, so they will not easily break like other micro-flying toys which are just copies of the Whistlecopter toys. Celebrating this coming Father's Day will also be extremely enjoyable when you gather as a family to play with the Original Copter.