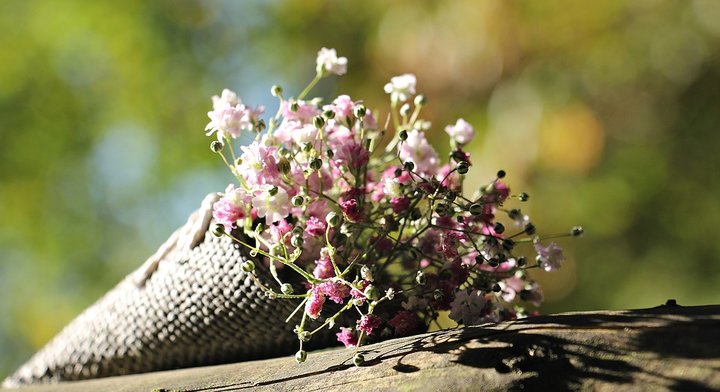 2033 day ago
The practice of celebrating motherhood originates from ancient Greece and Rome where they held festivals to honor the mother goddesses Rhea and Cybele. However, the clearest historical event that celebrates Mother's day is the early Christian festival called "Mothering Sunday" which was held in order to honor Mother Mary. Being a mother is an extremely difficult and stressful role, this is why they deserve additional appreciation and the perfect time to show all the love and care is on Mother's Day.
Although anyone can show their love and gratefulness for their mothers anytime, the best thing about observing Mother's day is that it's a special day to celebrate and appreciate the true essence of motherhood. We can give mothers various gifts such as flowers, chocolates, cards, letters, and more. Since Mothers Day falls on the second Sunday of May every year, the best thing about Mother's Day is that you can engage in a variety of fun and enjoyable things together as a family to commemorate this day in special ways.
Here are some fun things you can do on Mother's Day:
Give Mom a Break
Since this is all mom's special day, give her the break she deserves – let her sit back and relax. Mothers always wake up early to cook meals, bring the children to school, and engage in other tasks that help keep the whole family comfortable and happy. But doing all of these tasks can get stressful and tiring.  Just like everyone else, mothers also need a break so make Mother's Day a special day  for her by granting mom the day off from all of these responsibilities. Some things you can do for her on Mother's Day are the following:
Let her sleep or stay in bed until nine in the morning

Give her some relaxing alone time so she can enjoy doing the things she loves.

Prepare the meals for the whole day and treat mom like a queen.
Make Mother's Day a Movie Day
Whether you choose to visit a cinema and watch the latest movies or stay at home to watch older films from DVD's or on Netflix, this is one of the best things the family can do on Mother's Day. If your grandparents are also with you, make this day more fun by watching old home movies of their youth and take a trip down memory lane into the past.
Prepare a Breakfast-in-Bed for Mom
Start mom's special day with a satisfying meal made with love! Some of the best things you can prepare for her are waffles, scones, quesadillas, pancakes, or French toast. Since there are a lot of meals to choose from, you can try asking mom what she wants to eat, but make this a surprise and don't let her know that the children will be helping in the preparation to make everything exciting.
Have a Simple Mother's Day Celebration
Celebrating Mother's Day does not have to be extravagant; it could be as simple as going to the mall so mom can shop at her favorite store or visit the family's favorite nearby ice cream parlor so everyone can eat Sunday's together. These things may seem ordinary but every mom will surely appreciate spending a day together with the family without having to stress over their daily tasks. Another activity you can do on this day is to simply catch up after the busy day and go outdoors to play with cool toys from Whistlecopter; you can play with the LED Copter and the Rocket Copter at night to see its amazing bright lights when it flies up to a height of 200 feet; if you want to play with bubbles, you can shoot a lot of these with the Clown Fish Bubble Gun.
Spend the Day Together as a Family
Turn Mother's Day into a family day and make this extra special; set aside other plans that you may have and head for the beach, a park, an ocean, a campsite, or anywhere you want to spend time enjoying each other's company. You may have a picnic, ride a bike, climb a mountain or simply play outdoor games together. Make everything more fun by playing with the Whistlecopter toys since these are not only cool and  fun to play with, but they are also durable, safe, and non-toxic for both children and adults. Moreover, you can also choose from a variety of toys such as the LED Copter, Rocket Copter, as well as the Clown Fish Bubble Guns.
To sum it up, the best thing about Mother's Day is that it is another chance for the family to gather and have fun to make more memories together. There are a wide variety of ways to make this day more exciting so playing with the durable, safe, and amazing Whistlecopter toys is definitely one way to have an absolutely enjoyable celebration.