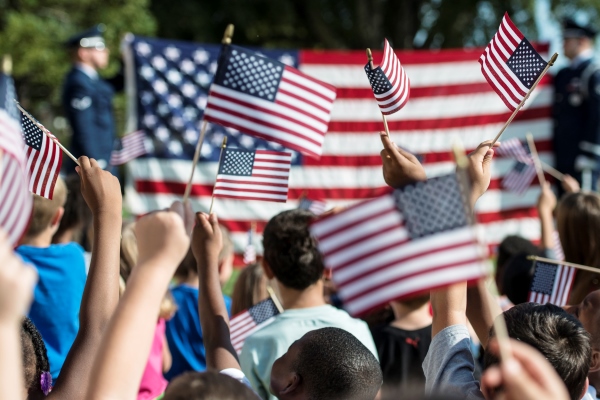 1985 day ago
The 4th of July has become an excuse for a lot of Americans to feast on ribs, see fireworks displays, and decorate their surroundings with the nation's colors. Celebrating Independence Day is extremely fun and there's nothing wrong with doing so; however, it is necessary that you know why the day calls for a celebration. If you plan to throw a party or have a family outing this year, consider a moment to reflect on the meaning of freedom. Remember the citizens who died to defend and ensure the freedom you are enjoying today. It might also be good if you share the real meaning of Independence Day with your little ones.
It is not a surprise if your children find history a boring subject because some adults also think the same way. However, if you don't really have to deal with memorizing a lot of dates and facts, everyone will definitely enjoy learning about history and Independence Day. This will be more fun if you let your children engage in interesting yet relevant activities; they won't realize that they are learning about one of the most significant days in our history.
With that said, here are some fun ways to remember Independence Day:
Make Freedom Fireworks
We are all aware that every firework show on the fourth of July is all about freedom, but we also tend to forget the reason behind this and we get caught up in the splendid show. Instead of seeing your town's firework show this year, why not try make your own and make this more meaningful in your own way? One thing you can do is combine each firework lighting with an element of appreciation ー before setting off each firework, ask everyone in your family to share a freedom they are grateful for. Whether it's simple or abstract, what matters is that everyone is sincere. However, it is also important to know that not all states allow the personal use of fireworks; so if you live in one of these states, you can opt for Whistlecopter which are just like fireworks in the sky.
Engage in Independence Day Crafts
Most children are usually excited when it comes to arts and crafts, so this time, celebrate the significance of Independence Day by using the colors of the American flag. Use this as an opportunity to teach your little ones the truth behind the country's freedom and why this is celebrated every year. Although any project will do, engaging in arts & crafts is a unique experience since this will enhance the children's creativity. You can also compile all of the artworks created by your little ones then make an Independence Day book for the family to have something memorable to keep. Another activity that your little ones can also do is create a scrapbook that features the people who are important for this occasion.
Host an Independence Day Concert
You can print out lyrics for songs like "You're a Grand Old Flag" and "The Star-Spangled Banner" then sing them together with friends and family. Have a mini singing celebration in your backyard for an Independence Day concert. Even if the audience would only consist of stuffed animals and your pets, your children will still feel extra special since they will be performing the oldest songs in the history of America.
Attend an Independence Day Parade
A lot of cities and towns across the nation hold an Independence Day parade. This is a great chance for families to join the community in celebrating one of the most important days in the country's history. These events usually come with music, barbecue, as well as games.
Visit a Local History Museum
Since Flag Day or Independence Day itself takes up a significantly huge part of the American history, one thing you can do to teach your children more about this day is to take them to a local museum that exhibits historical artifacts. You may visit a state museum, or you can also visit significant landmarks related to Independence Day.
Engage in Patriotic Playtime
Making Independence Day a fun and memorable experience won't be a problem since there are a lot of simple ways to celebrate this occasion. With creativity and motivation, you will have more ideas on how to remember this day; for example, you can play board games such as Scrabble with rules that only allow patriotic terms, or at you can also go outdoors at night to shoot up the Whistlecopters.
You can have more fun remembering Independence Day with your children since you can also play with the Patriotic Whistlecopters. These cool toys are made from high-quality materials and just like every other toy from the brand, the Patriotic Whistlecopters are also safe, durable, and non-toxic. These toys are PATENTED, ensuring buyers that the toys are not copies that easily break and do not reach 200 feet when launched. Each Patriotic Whistlecopter also comes with the exclusive Viper Launcher, a Maxi Slingshot, a rubber band that measures 8 inches, battery packs, as well as additional wings and rubber bands. With the Patriotic WHISTLECOPTERS, your Independence Day celebration will definitely be a blast!