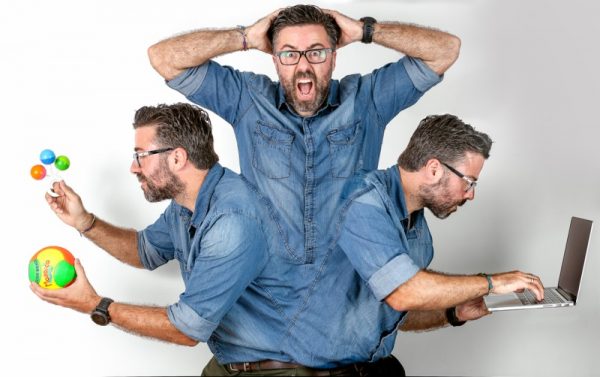 2040 day ago
While entering parenthood and raising a family can be extremely rewarding, these can also be both socially and economically demanding which is why stressful situations make everything more challenging. Also, stress is everywhere in this fast paced life we have and you cannot escape those caused by people who are close to you – they can be your children, parents, siblings, grandparents, as well as other relatives. While children can bring a lot of fun and happiness to their parents, raising them can also be really exhausting.
Parenting brings a drastic change to your entire life: from your daily routine to sleep pattern and more, plus it also brings quite a bit of stress to our lives. Whether you stay at home or go out and work, have one child or five, you will definitely face various kinds of challenges which will make staying calm and collected at all times almost impossible.
Here are some tips for you to decrease the stress in your family:
Evaluate your lifestyle
As a parent, it is important that you become a role model for your children. You must show them good and healthy behaviors since this will more likely lead to a healthy lifestyle and lessen the stress in the family. It is essential for everyone to learn various stress management techniques in order to live a healthy productive life. Think of how you respond to stress – do you smoke, drink, overeat, and engage in other unhealthy activities? If you do, find other means to cope with stress; you can engage in various activities such as spending a little time to bond with your family and play with the Whistlecopter toys so you can take this time  to talk with your children and bond with them and enjoy each other's company.
Focus on yourselves
Stress can be overwhelming and once you have to deal with this, it can also be easy to fall into doing unhealthy habits such as eating too much fast food or staying up late at night. When you and your family are faced with stressful situations, make it a point to take care of yourselves by making sure that everyone gets adequate amounts of sleep, nutrients, as well as physical activity. Research suggests that children who do not get enough sleep have higher risks of having behavioral and mental problems. Aside from this, studies also show that parents are one of the biggest influences on their children when it comes to food choices; lastly, research also shows that spending time together as a family after a healthy dinner can help lessen stress. This time can be spent by doing a lot of simple things such as going out for a walk, riding a bike, or playing with the Whistlecoptetoys. Play with the cool Rocket Copters and LED Copters after having dinner so you can enjoy the toys' bright LED lights that look like fireworks and shooting stars.
Talk about it
If you see that your child seems anxious, stressed, or worried about something, ask them what's bothering them. See to it that you regularly converse with your children since this helps them understand things and it also helps them learn how to respond to stress. Based on research, lack of parental communication often results to poor decision-making skills among children and teenagers. Communicating with your children is also among the things that are equally important to eating, exercise, and sleep.
Change habits gradually
Changing behaviors and habits can take time, so if you want your family to make certain changes, make sure to do this one by one since changing bad habits all at once – together with the daily tasks you will have to deal with – can also be stressful and overwhelming; help them address these bad habits slowly and this will encourage them to make additional changes in their habits without too much additional stress. However, if your child continues to behave this way, you may have to consult a psychologist who can help them.                                                                                  
Treasure the smallest moments of being together
Instead of thinking of a perfect and grand family vacation, why not cherish the smallest moments when the whole family spends some time together. Parents often have the idea of creating big moments just to bond together with the family but they usually do not see that there are a lot of opportunities for them to spend time with their children; these times could be simply combing and braiding your daughter's hair or cheering for your son when he has a game.
As Lucy Liu said, "Being a parent, your life eventually gets bigger and more interesting than it was before." so explore more things together with your family and enjoy even the simplest things while you're with them. In fact, you can spend each night together by playing with the amazing Whistlecopter toys. You can choose from the LED Copter, Rocket Copter, as well as the Bubble Guns which do not only  fun but are also extremely durable since these are made from the highest-quality materials which are also safe and non-toxic for everyone.
If you are looking for Whistlecopter toys in Colorado, why not search for one of our cool vendors named Mrs. Fun. She sells a variety of our toys such as the Whistlecopter, as well as the Nemo and Dory LED Light Up Bubble Guns.