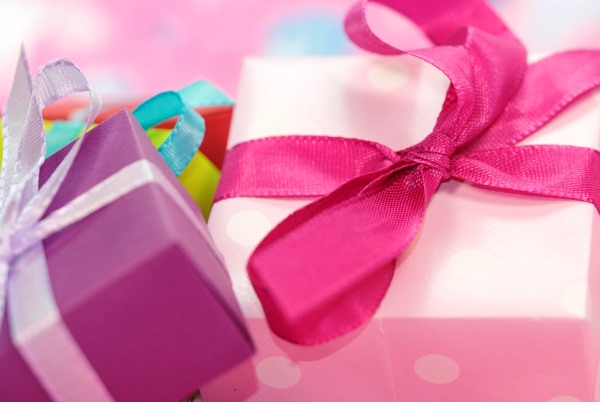 1936 day ago
One of the things that life throws most parents every year is realizing they have to purchase a present for a child they barely know. They could be a cousin's child who lives overseas or a friend's child whom you haven't seen for a while. Certain classmates also fall into this category. Unfortunately, this situation may happen each year and you may be left clueless and wondering what gift to get for them? This is a situation that will leave you asking a lot of questions. Definitely, gift cards and checks are not really appropriate presents for little children. It might be hard  to purchase something that they will enjoy and cherish.
Although choosing a present for a child that you do not know very well is challenging, there is still a great selection of toys and items that any child would love to receive. Moreover, these gifts are also not too expensive so you won't have to worry about your budget. Listed below are some of the simple yet enjoyable presents that you could give any child:
Coloring Books and a Box of Crayons
Art is one of the things that easily keep children busy while also enjoying themselves. It also brings out their creativity which is essential when they grow up. If you are stuck in a situation where you need to give a present to a child you barely know, a box of crayons together with several coloring books are some of the best things to get for him or her. With this kind of gift parents are also given several hours of quiet time and they will surely thank you for giving their child such a great present. While there is a wide range of art materials in stores, it is best to give crayons to children since these are the easiest to use; however, you can also opt for other coloring materials such as paint, chalk, and markers. When shopping for these items, be sure to pick coloring materials that have more than eight shades so the child who will receive the present will have a lot of options to choose from.
LED Bubble Gun from Whistlecopter
The brightest and coolest Bubble Gun from Whistlecopter features four LED lights inside which emit bright lights as you shoot bubbles. Since one of the LED lights is located at the mouth of the Bubble Gun, the bubbles that come out are blue. When purchasing Whistlecopter's Bubble Gun, know they will come with two bottles of bubbles, as well as high performance batteries. Most bubble guns do not contain high performance batteries and are not even flow. You may wonder what is even flow ? That means you will not have to keep pressing the trigger numerous time like 90% of the bubble guns on the market because the bubble gun has stopped shooting bubbles even though your child has their finger on the trigger. If you wanted to in one or two times pressing the trigger and keeping the trigger on Whistlecopters Nemo Dory bubble guns depressed you could empty the whole bubble bottle without interruption! Also their Nemo Dory bubble gun is not the smallest size on the market it is the medium size. Most of them are the smallest version.
Children will surely appreciate this present since it is one toy that is perfect for outdoor play that will be fun and enjoyable for the whole family. Other than these, Whistlecopter's LED Bubble Gun is also a great item to purchase for children you barely know since it also promotes physical activity and an active lifestyle for children.
Miniature Trampoline
Children have a lot of energy that they need to burn off or they will end up being restless. A trampoline would be another perfect gift for them. For children you do not know very well give them a small trampoline instead of those massive ones that you can find in gardens or yards of play areas. Unlike the large trampolines that take up a lot of space, small trampolines are also easy to store and are also affordable; this is a great thing to play with during bad weather days since children are not allowed to play outdoors during these times.
LED Fidget Spinner from Whistlecopter ON SALE NOW
10 FOR $10 !
Hand spinners are the latest trend today when it comes to toys and if a child gets one of these, he or she will definitely appreciate it. Aside from being a trendy toy, hand spinners are also known to help ease one's restlessness and anxiety; plus, it can also increase one's focus which can be a lot of help especially if the child is mostly fidgety. Additionally, Whistlecopter's LED Fidget Spinner comes in colors black, green, red, and white to allow everyone to have a variety of choices; and also, they spin up to two hundred times in every rotation. This style is wonderful for younger children because there is no need to press any button just take it out of the box and the led light will come on upon spinning so even a young child will turn on the light the second they rotate it even by accident. Batteries can be changed. The fidget spinner from Whistlecopter also features the brightest LED lights which make these toys a cool gift. You can now buy 10 for the insane price of $10 so you can keep them for gifts to be given at your leisure.
Original Copter from Whistlecopter
The Original Copter is one of the coolest LED toys that can make anyone's playtime extremely fun and enjoyable which is why this is one of the best gifts you can give a child even if you don't know him or her very well. Each Original Copter comes with its own Viper Launcher and 7-inch rubber band which is necessary to make the toy fly up to 200 feet. Whistlecopter's Original Copter is authentic and is made from high-quality plastic, which is why these do not break easily. The wings of these toys are extremely durable so no one would have to worry about these breaking even if one plays with it for longer periods of time. Each Original Copter color also has a differently designed wing so they will all look different from each other on the way down.